Point Salad studio's next game, Cascadia, recreates the beauty of the Pacific Northwest
Oregon into the wild.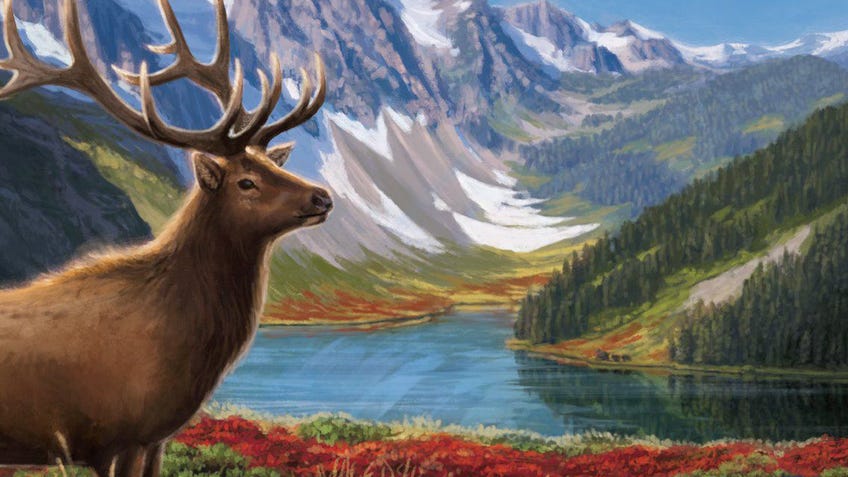 Venture into the mountains of the Pacific Northwest to help foster harmonious ecosystems in Cascadia, the upcoming board game from the studio behind Point Salad and Calico, Flatout Games.
Cascadia is a game for one to four players that challenges players to cultivate a variety of habitats for the wildlife native to this particular region of the US. From rivers and prairies to forests and mountains, the Pacific Northwest is a patchwork quilt of different environments, each suited to supporting a certain kind of animal. Players will need to match these habitats with the animals that call them home.
Each turn, players can select from a combination of habitat tiles and wildlife tokens to pair and place - with every combination providing different benefits and building on the player's potential score. Only certain tiles can support a particular wildlife token, so players will have to ensure that they're choosing a viable combination before placing it next to an adjacent space.
One of the main ways to score in Cascadia is to create contiguous corridors of each type of habitat tile, meaning that a series of matching tiles have to be placed next to each other without any breaks. Whichever player has the largest contiguous corridor of each habit type, scores points for every tile placed across the corridor.
Other ways to score include fulfilling the requirements shown on the wildlife scoring cards that are in play, with every card offering players a different method to acquire points. For example, grizzly bear cards score for every grizzly bear token that is adjacent to another bear token. Players can also score from gaining and keeping any nature tokens until the end of the game. Whichever player has the most points by the last round is the winner.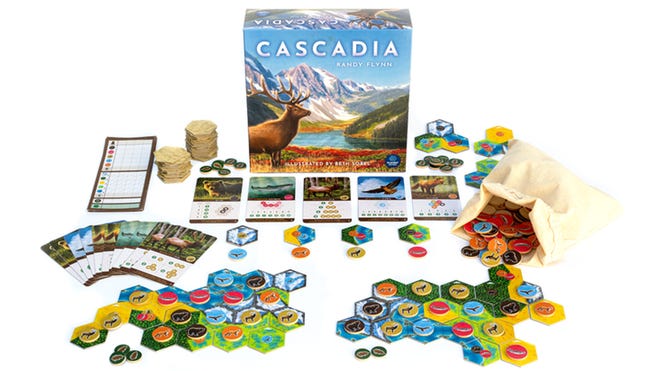 Cascadia comes with a solo board game mode that turns the competitive game into a single-player puzzle, forcing the challenger to choose which of the limited number of tiles and tokens to take each turn. This solo mode is currently available as a free demo that can be played on both PC and mobile browsers.
The Kickstarter campaign for Cascadia is live until October 22nd, with a pledge of $29 (£23) getting a copy of the core game estimated to arrive in August 2021. Backers can also get a print-and-play version of the game for $5 (£4) that will be released in November of this year.