Stunning story game City of Winter charts a family migration on intricate cloth scroll maps
Unfurl the future.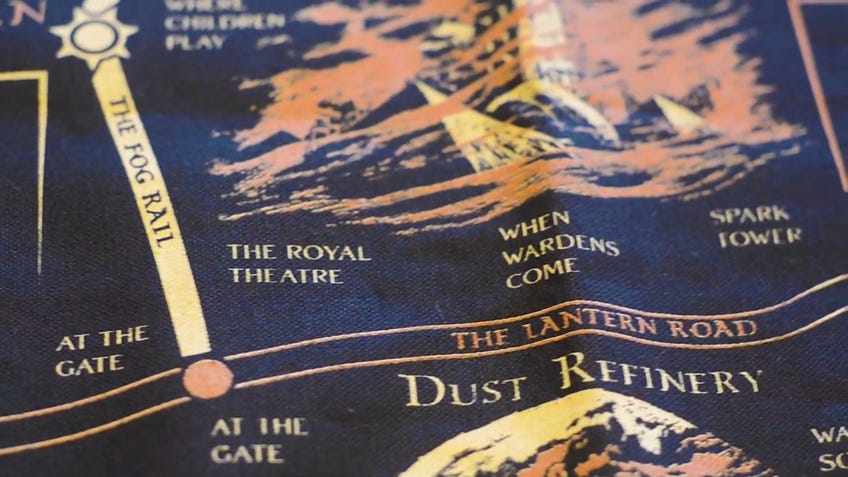 Follow a tale of generational change across time and geography with City of Winter, the new storytelling RPG from Heart of the Deernicorn that uses hand-illustrated cloth maps to outline bespoke paths through a world in flux.
City of Winter provides a group of players a collaborative narrative experience, crafting the history of what happens after folks flee the Riverlands, which has been subsumed by the Umbra. Safety can be found in the City of Winter, but the journey there is neither quick nor direct - in fact, the initial cast of characters the group portrays will likely never see the safety of its walls.
The first leg of travel uses a scroll map of the river leading away from an old home and towards something new. Printed on black cloth, it depicts several towns and geographical oddities that will offer respite to a weary group. Encounters with cultures and traditions not found in the Riverlands will meld with those the refugees took with them, indelibly marking the generations to come.
Players will take turns narrating scenes and choosing which traditions to highlight, showing how they hold true, morph or are altogether discarded. At the end of each session, characters take stock of bonds between them - each journey could break long friendships or lead to new connections, in turn.
When picking up subsequent sessions, players will begin by turning to a new generation and deciding what these young travellers care for and about on their leg of the journey. After reaching the City of Winter, players will unfold a large square map with a host of unfamiliar neighborhoods, shops, temples and entertainment. Finding home is not the same thing as making it home.
City of Winter will be published in three different forms: scroll maps, digital and a more affordable Atlas version. The digital edition is composed of high-res photographs and will provide a close proximity to interacting with the real implements when played in online tabletop simulator Roll20 or screentop.gg. The Atlas version eschews cloth maps for a spiral booklet displaying all the locations encountered in the Riverlands and City of Winter.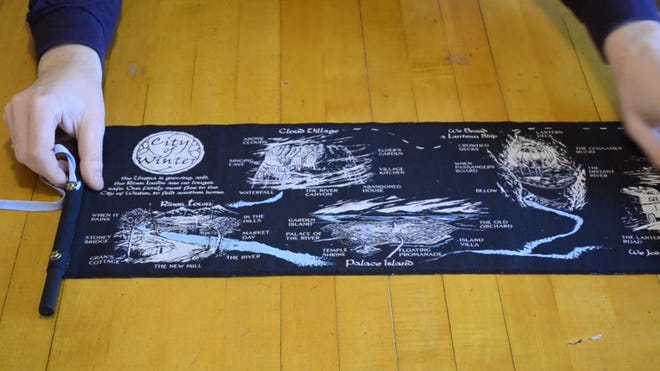 Artist Doug Keith will be providing all of the illustrations for City of Winter, using a scratch board method of strategically picking away black clay from a white board to compose each piece of art. Keith previously provided all of the artwork for Heart of the Deernicorn's Fall of Magic, another story game using scroll maps that won several game design awards and remains a popular title among fans of collaborative narrative experience. The Washington-based studio also distributes Avery Alder's The Quiet Year, Night Forest and tween girl hangout adventure BFF!
The Kickstarter Campaign for City of Winter will run through March 30th. Backers can pick up a physical copy starting at $45 (£32) for the Atlas edition and $125 (£90) for the Scroll edition. The campaign is also offering fans a chance to purchase a bundle that includes Fall of Magic.