Cthulhu Wars: Duel distils Miskatonic mayhem into a travel-ready, two-player clash
Old Ones for two.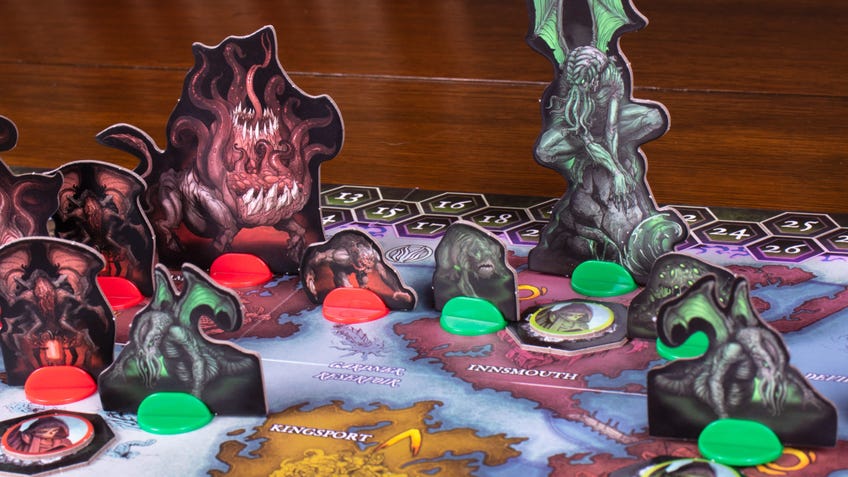 Claim what's left of the world humanity once ruled as one of two cosmic horrors in Cthulhu Wars: Duel, a new competitive two-player version of Petersen Games' popular Lovecraftian board game.
The reveal of Cthulhu Wars: Duel caps off the publisher's 12 Days of Cthulhu, giving fans their first look at the horror strategy experience it claims is the "most accessible version of Cthulhu Wars we've ever made". Take up the mantle of the many-tentacled dreamer Cthulhu or the fecund horror that is the Black Goat as you struggle to dominate a world already conquered by beings beyond mortal imagination.
Following the asymmetrical nature of Cthulhu Wars, both sides bring a different set of abilities and rules that force players to approach winning from disparate angles. The key strategy to winning the duel is keeping track of your own strategy, even as you endeavour to disrupt your opponent's. The spell books and gradually ticking rituals carry over from the vanilla Cthulhu Wars, with the main difference being the lack of humans to stand against the inexorable terrors from beyond.
Plastic miniatures have been replaced with cardboard cutouts for all pieces - the Old Ones and their many minions - and it ships with a box and a bag so you can easily transport the all tokens, cards and the board itself to game night, the pub or a friend's house (once it is safe to do such things, of course). The publisher touts this portability on its official website as one of the game's distinctive selling points. It looks to be positioning Cthulhu Wars: Duel as an entry point into the long-running board game series.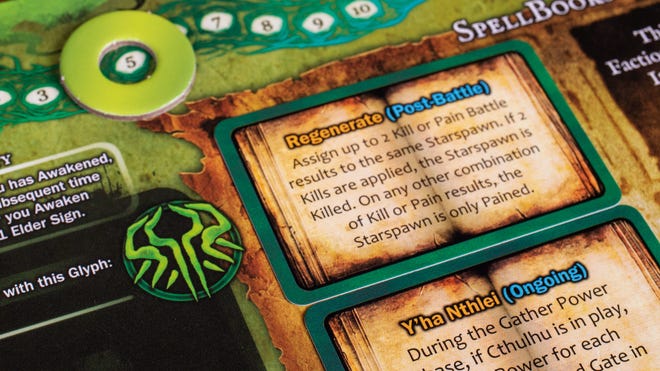 Cthulhu Wars began as a Kickstarter campaign launched by designer Sandy Petersen. It was so successful - raising $1,403,981 - that Petersen was able to spool up his own publishing house to begin production on the base game, released in 2015, and what now comprises many subsequent expansions.
Cthulhu Wars: Duel costs $30 (£23) and is now available to purchase through Petersen Games' website.