Return to Castle Ravenloft in Curse of Strahd Revamped, a new edition of the classic D&D adventure
Dungeons & Dracula.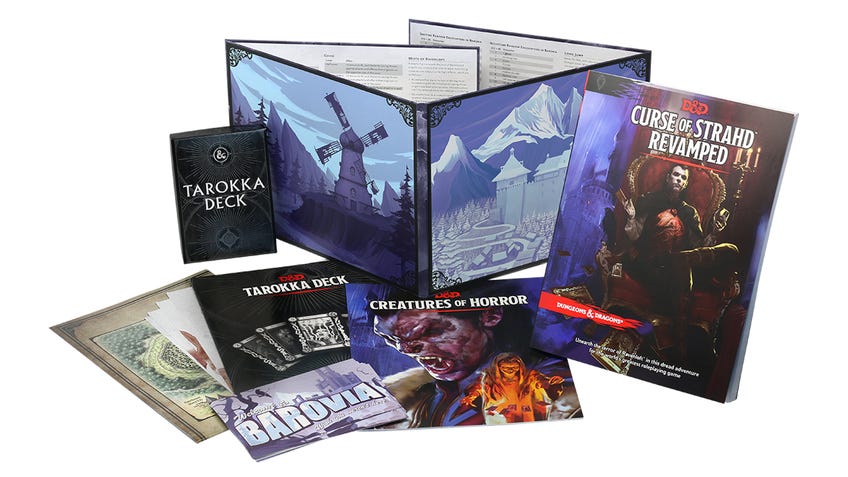 The invitations from Castle Ravenloft have arrived and the Count awaits his guests once more in Curse of Strahd Revamped, a revised edition of the fan-favourite Dungeons & Dragons adventure releasing later this year.
Curse of Strahd was adapted from a first-edition D&D module originally called Ravenloft, released back in 1983, which followed the story of a vampire called Strahd von Zarovich. The modern adaptation of the classic tabletop roleplaying game module updated the original to work with Dungeons & Dragons 5E, and added entirely new story elements created by Ravenloft writers Tracy and Laura Hickman.
The horror-themed adventure based in the Forgotten Realms, the original setting for Dungeons & Dragons, saw players receiving an invitation to Castle Ravenloft in order to dine with the Count himself. Looming over the little village of Barovia, Castle Ravenloft is an imposing structure housing all manner of creatures and - of course - its vampiric host. The gothic horror-inspired adventure has players exploring the foreboding castle in order to defeat the Count and stop his villainous plan.
Since its re-release in 2016, Curse of Strahd has become one of the most iconic D&D 5E sourcebooks, earning an ENnie award for Best Adventure.
The upcoming Curse of Strahd Revamped will contain an adventure book designed to take characters from first level to 10th, a Creatures of Horror booklet featuring the new monsters introduced in this version and a Tarokka deck and booklet - designed to help the DM decide the players' fates throughout the story.
Also included in the set will be an illustrated dungeon master screen and a double-sided map of Barovia and Castle Ravenloft, as well as a series of postcards with artwork from the various locations featured throughout the adventure.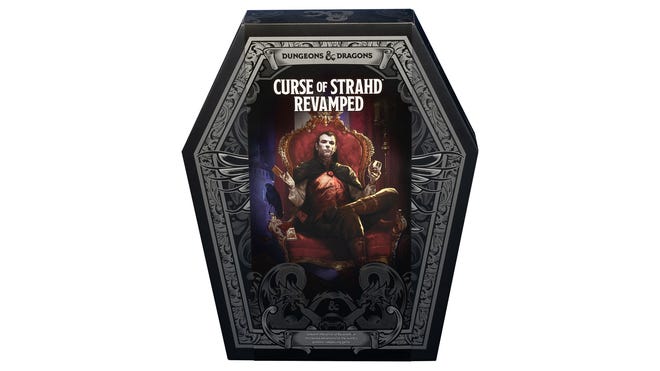 Besides some additional enemies and other changes, Curse of Strahd Revamped includes a revised version of the Vistani people, a human variant first introduced in the Ravenloft module who were described as being travellers with dark skin, chaotic natures and a fondness for lavish jewelry. The revised depiction of the Vistani is seemingly designed to be more in-line with Wizards of the Coast's latest initiative to address the more problematic elements of D&D.
Curse of Strahd Revamped is a standalone adventure set to be released on October 20th at a retail price of $100 (£77).