D&D Celebration is a new community-led event for the RPG taking place next month
From 18th to 20th September.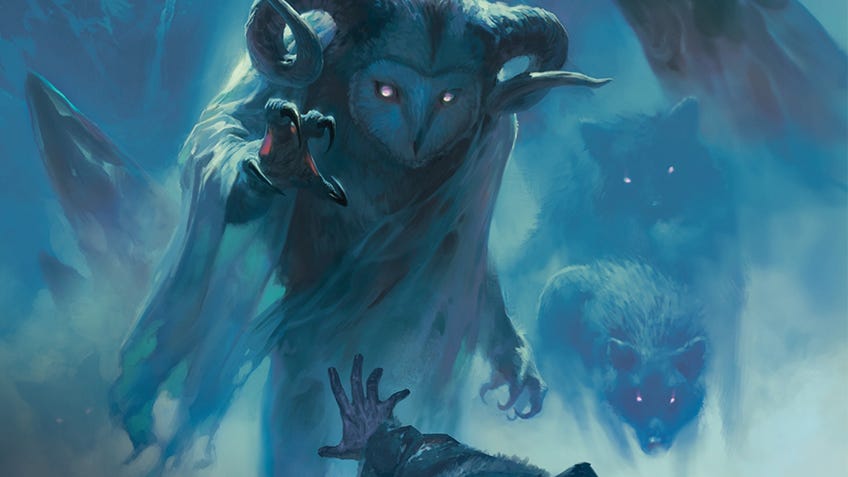 A new online Dungeons & Dragons event being held next month will let players take part in campaigns based on the upcoming Icewind Dale: Rime of the Frostmaiden adventure book.
D&D Celebration will focus on the RPG's community by providing opportunities to play Dungeons & Dragons 5E online, as well as shining a light on future releases for the RPG and giving various people involved in D&D a platform to talk about their experiences. Taking place over the weekend of September 18th to 20th, some aspects of the event will be streamed live whilst others will require players to get tickets beforehand.
One of these ticketed elements is an Adventurer's League set of one-shot games - meaning that they're designed for a single session - based on the D&D 5E campaign book, Icewind Dale: Rime of the Frostmaiden. Adventurer's League is a community organisation designed to help Dungeons & Dragons players find other people to start campaigns with, as well as planning various D&D events across the world in participating stores.
As part of D&D Celebration, the Adventurer's League will be running sessions throughout the weekend featuring a one-shot called The Great Knucklehead Rally hosted by various dungeon masters. The scenario begins with players taking part in an innocent fishing tournament, before things inevitably go wrong. To participate, players will need to pay for tickets beforehand and can choose between multiple online roleplaying platforms, such as Roll20 and D&D Beyond.
Taking place alongside the Adventurer's League's individual campaigns will be an Epic campaign - an overarching piece of world-building influenced by the decisions of hundreds of players. The Epic campaign will follow the same storyline as The Great Knucklehead Rally, but will change depending upon the actions of every single party playing throughout the event.
Tickets for both events can be purchased on the Adventurer's League website. Entry to the Friday and Saturday Adventurer's League games are $5 each, and tickets for the Saturday Epic Campaign are $10 each. All proceeds from both events will be donated to the charity Extra Life, which is dedicated to helping sick and injured young children through the video game and tabletop communities.
On top of the Adventurer's League and Epic campaigns, D&D Celebration will include a series of panels about Dungeons & Dragons and highlighting unique individuals in the community. There will be previews of future D&D products and a number of actual play sessions - where people broadcast their roleplaying games - streaming throughout the weekend.
The full schedule for the D&D Celebration will be revealed early next month, with further announcements expected in the lead up to the event.