Dungeons & Dragons live-action TV series in the works
"A couple of different approaches" being discussed.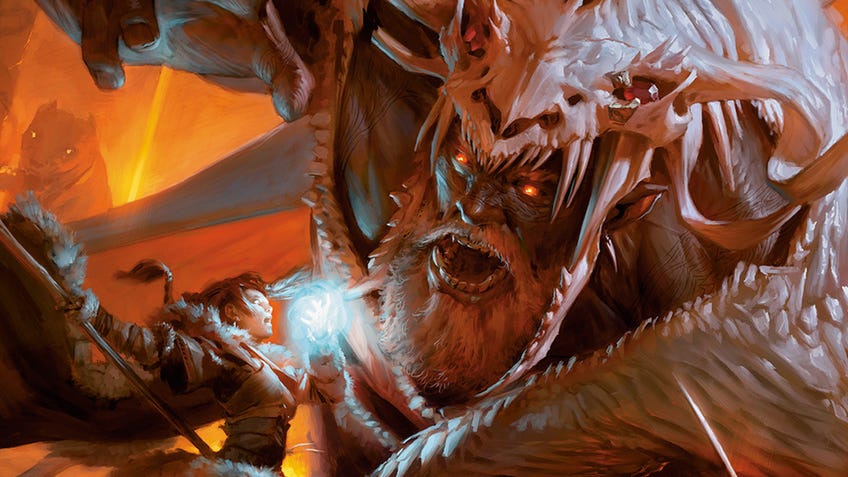 A live-action Dungeons & Dragons television series is in the early stages of development, Wizards of the Coast owner Hasbro has revealed.
During the toy and games giant's quarterly investor call for Q3 2020, Hasbro CEO Brian Goldner said that Entertainment One - the film and TV studio owned by Hasbro - was currently "working on a couple of different approaches" to creating a "live action television" adaptation of Dungeons & Dragons.
Goldner said that multiple options for the D&D series were being explored "because there is so much mythology and canon to Dungeons & Dragons", adding that "there's been very strong interest" from "global streamers and other terrestrial broadcasters" in bringing the fantasy RPG to the small screen.
Entertainment One recently announced that The End Of The F***ing World creator and director Jonathan Entwistle had joined the studio to lead development of live-action film and television adaptations of Power Rangers. Whether Entwistle will be involved with the D&D series in any way is yet to be confirmed.
The live-action Dungeons & Dragons TV series joins the long-awaited new D&D movie, which has been in the works since at least 2015 and has passed through several directors, studios and writers since. The film - a reboot of the big-screen Dungeons & Dragons adaptation released in 2000 - is currently scheduled for release on May 27th 2022, having been delayed from its previous release date in November 2021 earlier this year.
As part of the same earnings call, Hasbro revealed that revenue from Dungeons & Dragons products were up more than 20% year-on-year, attributed partially to the game's popularity during lockdown and the release of digital games including recent PC game Baldur's Gate 3.