Dragonlance authors announce new trilogy of "Classic" D&D novels beginning this year
Wizards of the Coast apparently legally mollified.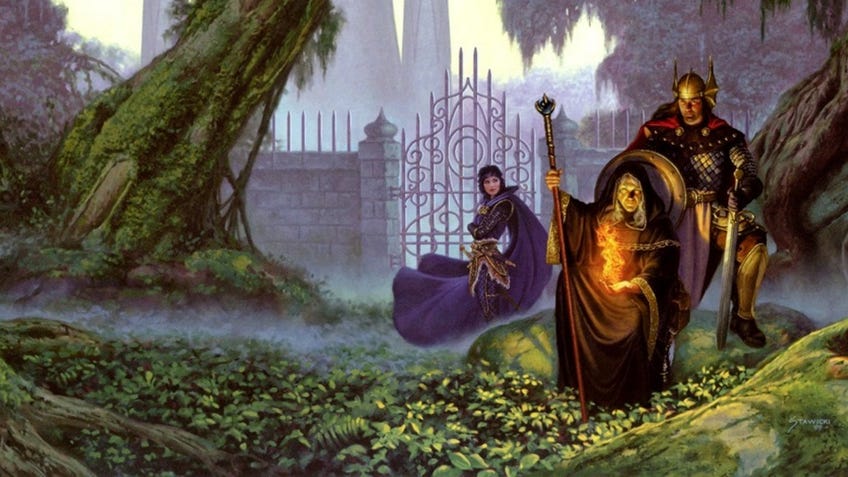 Author Tracy Hickman announced via his personal website that he and longtime co-author Margaret Weis will be writing a new series of Dragonlance novels set in Krynn and around the original cast of characters.
The upcoming trilogy will be published by Del Rey Books - Penguin Random House's science-fiction and fantasy imprint - and in partnership with licence-holder Wizards of the Coast. The Washington-based publisher of Dungeons & Dragons and Magic: The Gathering had been embroiled in a legal battle with Hickman and Weis until last month. Weis and Hickman initially sued Wizards of the Coast in October for breach of contract regarding a publishing deal for new Dragonlance books.
The authors claimed in court documents filed on October 16th 2020 that Wizards unceremoniously cancelled the deal, halting the editing process on two manuscripts and refusing to review further material. "No reason was provided for the termination. [...] The termination was wholly arbitrary and without contractual basis," the filing stated.
Then, on December 18th, Hickman and Weis filed a Notice of Dismissal Without Prejudice, formally ending the legal dispute without any information about settlements or damages. The future of the trilogy remained in question until Hickman's announcement on January 26th, which says "all parties [were] pleased to have come to agreement on how best to move forward with the trilogy".
The new trilogy has been dubbed a continuation of Classic Dragonlance, taking place in the world of Krynn and involving the "most beloved characters from the original novels along with introducing a new, strong protagonist", according to Hickman. While the court filings referred to the first and second manuscripts as Dragons of Deceit and Dragons of Fate, respectively, he did not confirm whether those titles were still accurate.
"We couldn't be happier to be returning to the world we love," Weis says in the announcement. "Dragonlance is what brought Tracy and I together so many years ago. We're thrilled to be able to do this for existing lovers of Krynn while bringing our beloved characters to a new generation of readers."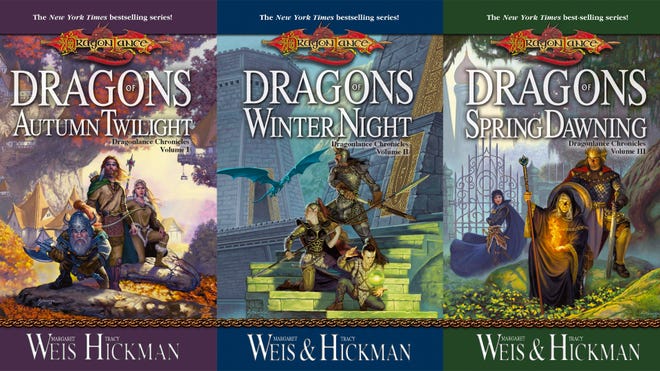 Hickman and Weis began writing together with 1984's Dragons of Autumn Twilight, which introduced Krynn and a cast of characters very much inspired by Dungeons & Dragons archetypes of the era, but who would continue through multiple trilogies and inspire more than 190 other Dragonlance novels by multiple authors.
The authors nor Del Rey have set a formal publishing date but expect the first book in the new trilogy to be released later this year.