Dungeons & Dragons publisher Wizards of the Coast sued by Dragonlance authors
Upcoming trilogy cancelled following alleged breach of contract.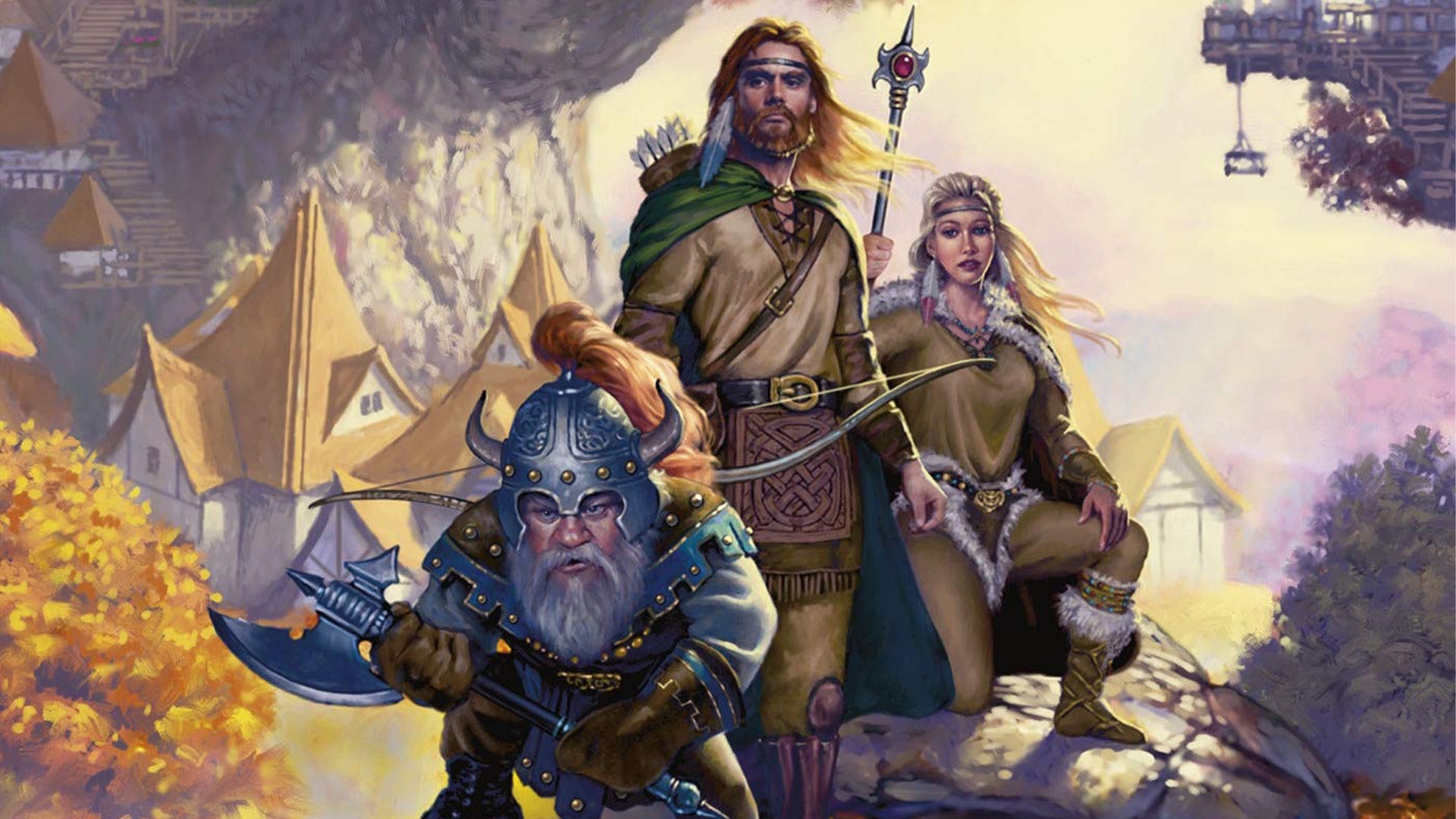 The authors of long-running Dungeons & Dragons book series Dragonlance are suing the tabletop RPG's publisher Wizards of the Coast for an alleged breach of contract regarding an upcoming - and now cancelled - trilogy of novels.
According to documents filed on October 16th, Tracy Hickman and Margaret Weis - who have penned the Dragonlance series since its first instalment, 1984's Dragons of Autumn Twilight - were approached in 2017 to write a new trilogy of Dragonlance books. The planned novels would have marked the creators' return to the Dragonlance franchise after more than a decade. (Thanks, Polygon.)
In March 2019, a licensing agreement was allegedly made between the authors and Wizards to publish the new trilogy of D&D novels with book publisher Penguin Random House. By that June, a full outline of the first book, Dragons of Deceit, was submitted to Wizards, with the manuscript completed by November and subsequently approved by the publisher at the start of 2020.
The documents claim that Wizards of the Coast was working on approving the book's translation into other languages and "encouraging" Hickman and Weis to work on the remaining two books in the trilogy. The draft for the second entry in the series, provisionally titled Dragons of Fate, is also said to have been finished.
Then, in August, the entire trilogy of books was allegedly cancelled by Wizards of the Coast, including the already completed manuscript, with the publisher informing the authors it would not approve any further drafts - effectively halting the project. According to the court filing by Hickman and Weis' legal representatives, "No reason was provided for the termination. [...] The termination was wholly arbitrary and without contractual basis." As a result, the authors are seeking damages in excess of $10 million.
The court filing goes on to claim that the unexpected termination of the project and alleged breach of contract was linked to the public controversy surrounding accusations of "racism and sexism" in Dungeons & Dragons and Magic: The Gathering, as well as allegations of "misogyny and racist hiring and employment practices" within Wizards of the Coast itself. The documents allege that Wizards of the Coast and Hasbro, which owns the publisher, cancelled the trilogy to "deflect any possible criticism or further public outcry regarding Defendant's other properties by effectively killing the Dragonlance deal".
"Defendant [Wizard of the Coast]'s acts and failures to act breached the License Agreement and were made in stunning and brazen bad faith. Defendant acted with full knowledge that its unilateral decision would not only interfere with, but also would lay waste to, the years of work that Plaintiff-Creators had, to that point, put into the project," the court documents state.
As reported by Polygon, both Wizards of the Coast and Hickman and Weis' legal representatives at law firm Weintraub Tobin declined to comment further on the litigation.