Chow down on some delicious D&D with 5E RPG supplement Fat Magic
Culinary casters and corruption in Caketown.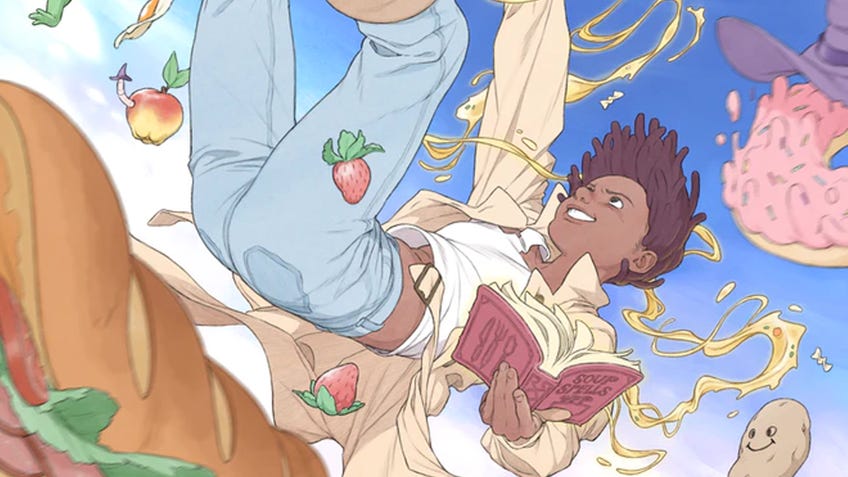 Cook up some spicy spells and indulge in a smörgåsbord of food-based adventures in Fat Magic, a roleplaying supplement designed to be used with Dungeons & Dragons 5E.
In Fat Magic, players are sucked into a world obsessed with everything culinary to embark on an adventure to topple the corrupt ruling classes and liberate the people of Bouillabaisse. Players begin the story in the quiet and cozy town of Salted Pork, before setting off on a variety of quests revolving around food-based puns and injustices that need to be set right.
Beginning in Caketown - which is indeed a tiered city - players will need to meet with an underground resistance group to solve the murder of a vampire lord called Pavlov Volauvent, before venturing onward to a city on the shores of Ye Old Baye, Lefton Burner. During their time in Bouillabaisse, the players can expect to encounter deadly deserts, election hijinks and even learn to manage their very own business.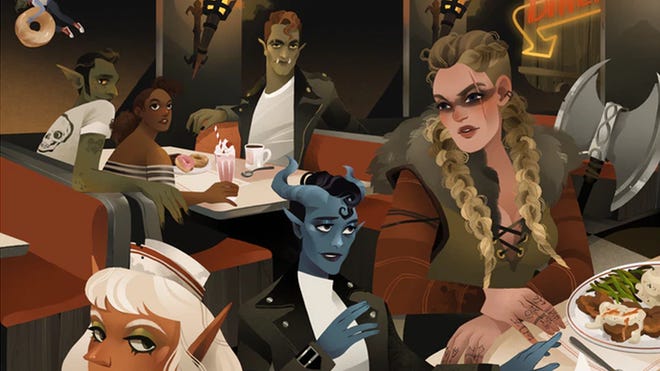 When creating characters to control in the roleplaying game, players will be able to customise their spell loadout with a collection of unique food-themed enchantments within the Make it Tasty table, which contains both existing 5E spells that have been given a culinary twist and some brand new spells. Players will also be able to grant their characters unique subclasses in Fat Magic - such as the Pact of the Celebrity Chef Warlock, the Way of the Fermented Grain Monk and the Cold Brute Barista Barbarian.
The 250 page fantasy RPG sourcebook will contain a variety of monsters for games masters to implement into the adventure they run for their players, including an eight-foot tall fried cockatrice and a great danish puppy. A selection of non-player characters can also be found in the Fat Magic book, which players may even be able to develop close relationships with during their time in Bouillabaisse.
Fat Magic was written by SC Ormond and edited by Hannah Tsiopanos, with the book's design being headed-up by Amber Segar and the artwork being created by a team of illustrators featuring Jess Kuczynski, Kinely Raftery, Diansakhu, Elijah Forbes, Dar, Audrey Estok, Carlos Sánchez Polo, Kate Escolin and Tess Fowler - an illustrator who has previously worked for Marvel and DC, as well as created artwork for the comic series Dungeons and Dragons: A Darkened Wish.
The Kickstarter campaign for Fat Magic is live until July 31st, with a pledge of $50 (£37) getting backers a copy of the hardcover book in September 2022. Alternatively, a PDF version of the sourcebook is available for a pledge of $20 (£15).