Get RPG characters inked up with the Tome of Tattoos supplement for D&D 5E
Session for spellcraft.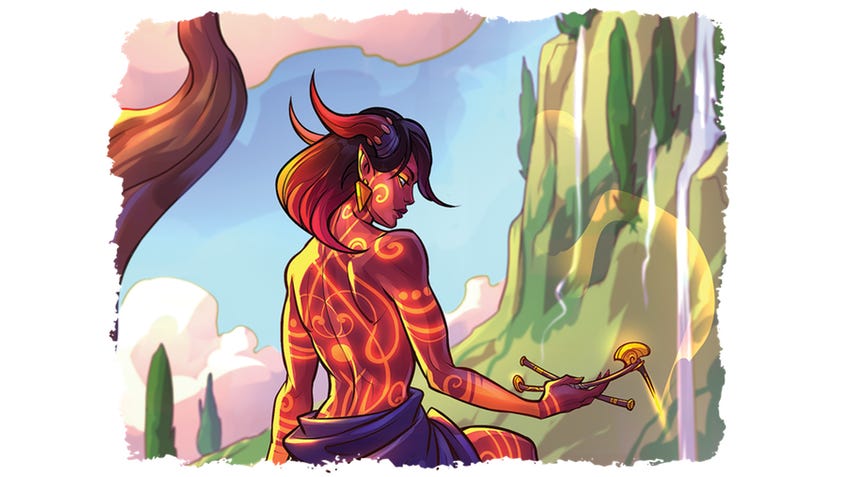 Adorn RPG characters with intricate designs that grant magical powers using the Tome of Mystical Tattoos, a module for Dungeons & Dragons 5E that's currently on Kickstarter.
Containing more than 120 illustrated designs, the Tome of Magical Tattoos is a supplementary book for D&D 5E that provides players with the opportunity to ink up their characters. Each tattoo is designed to be displayed on a certain section of the body, granting the owner with powers relating to that particular limb or area.
For example, the Soaring Tattoo design is intended to fit on a character's back and appear like a pair of wings - simultaneously providing them with the ability to fly. Whilst the Booming Voice and Polyglot Tattoos are worn around the throat and chest and grant the wearer powers associated with speech.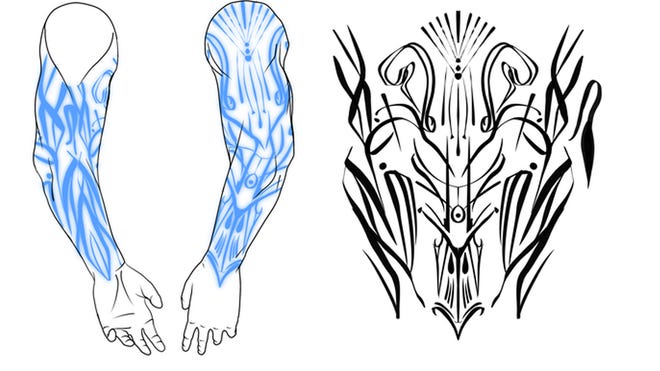 Alongside the various designs listed within the book, the Tome of Mystical Tattoos allows player characters to become skilled in tattooist tools, enabling them to find and recreate tattoo designs themselves - as well as come up with their very own ideas. Otherwise, player characters can find tattooists in whichever setting they might be inhabiting, and have a design of their choosing etched into their skin.
The Tome of Mystical Tattoos was created by Natwans, a Patreon creator that makes illustrated maps, monsters and non-player characters for various roleplaying games. The creative director for Natwans is Karl Nicolas, who is also a librarian, writer and editor, alongside managing the RPG asset website.
The Kickstarter campaign for the Tome of Mystical Tattoos is live until January 17th, with a pledge of CA$25 (£15/$19) getting backers a copy of the PDF version of the upcoming RPG book. Alternatively, backers can pledge CA$45 (£26/$35) to get a print on demand code to use on the DriveThruRPG website in order to purchase a hardcover book copy at an additional price.
There is also a more affordable tier for backers from less fortunate backgrounds to get a PDF copy of the Tome of Mystical Tattoos at CA$18 (£11/$14).