Venture Maidens actual play podcast launches its own RPG sourcebook for D&D 5E
Femme-forged fantasy.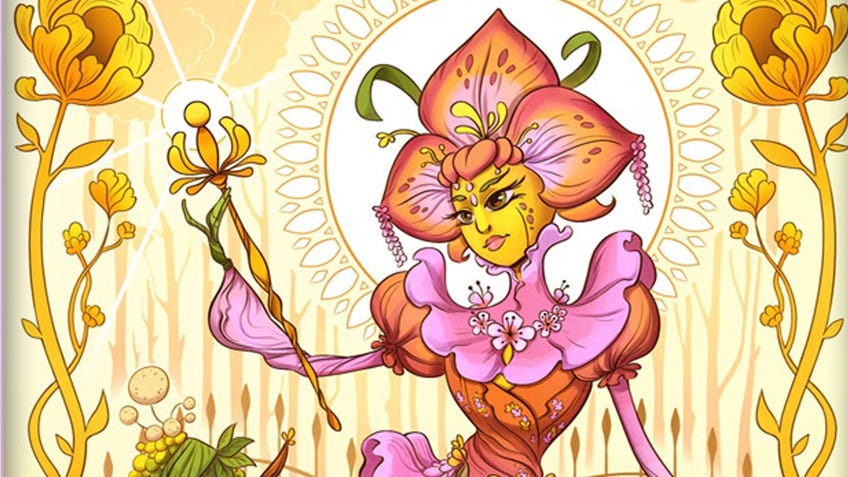 A campaign guide inspired by the Venture Maidens podcast - an actual play D&D 5E show starring an all femme-identifying cast - has been launched on Kickstarter.
Venture Maidens: Campaign Guide for D&D 5E is a roleplaying game book based on the world created for the podcast series. A homebrew setting from Venture Maidens' Dungeon Master, Celeste Conowitch, the world of the show is filled with opposing magical forces that mortals often find themselves being caught in the middle of. Called The Planes, the land detailed in the campaign guide is driven by fate, with characters given purpose by the destiny that binds them to their path.
In the Venture Maidens: Campaign Guide, players will find an overview of The Planes - its societies, systems and dangers - a collection of homebrew subclasses inspired by the podcast and a character creation mechanic called heroic destinies. This set of optional rules helps to provide more structure to a campaign created for the fantasy roleplaying game, with player character development being directly linked to their personal quest.
Players will be able to choose a destiny for their character, including one from the list provided in the book, and will see direct growth by pursuing it. Whenever a player reaches a milestone event for their destiny, they will advance to a higher destiny tier and gain new feats for their character. One example of a heroic destiny is the Symbiosis path, which sees the character forging a bond with a creature that yields some powerful results.
Amongst the subclasses offered within the Venture Maidens: Campaign Guide is the Warlock who takes a patron with an Otherworldly Titan. Choosing this subclass gifts the player character with a selection of features and spells, including a Shard of Creation that grants the ability to transform an object into a model of something else, including entire structures.
Venture Maidens is a show featuring the talents of Brittany Quintero, Sage Stafford, Katie Budabin and Naseem Etemad, alongside the aforementioned DM Celeste Conowitch. The storyline centers around the adventures of four central characters as they travel across The Planes in pursuit of their own individual destinies. Since its first episode aired in 2018, the actual play podcast has garnered a following of thousands and launched its own Patreon account.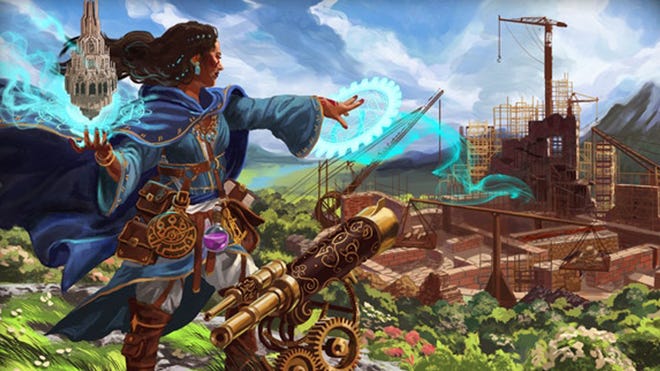 The Venture Maidens: Campaign Guide was co-created by Conowitch - who has previously freelanced for D&D publisher Wizards of the Coast and Kobold Press - game designer Willy Abeel, graphic designer Mike Evans, writer JB Little, and Kat Kruger, a freelance games designer whose previous work includes HeroQuest and Betrayal at Baldur's Gate.
2C Gaming is the studio behind the release of the upcoming RPG book, with its past releases including The Epic Legacy Core Rulebook for D&D 5E, Tyrants & Hellions dungeon master's aide and Total Party Kill Bestiary book.
The Kickstarter campaign for Venture Maidens: Campaign Guide is live until May 10th, with a pledge of $45 (£33) getting backers a copy of the book coming in June 2022. Alternatively, a PDF version of the book arriving in January 2022 can be backed for $18 (£14).