New wargaming setting Shattered Crown stars the first all-Black WWII tank unit
Come out fighting.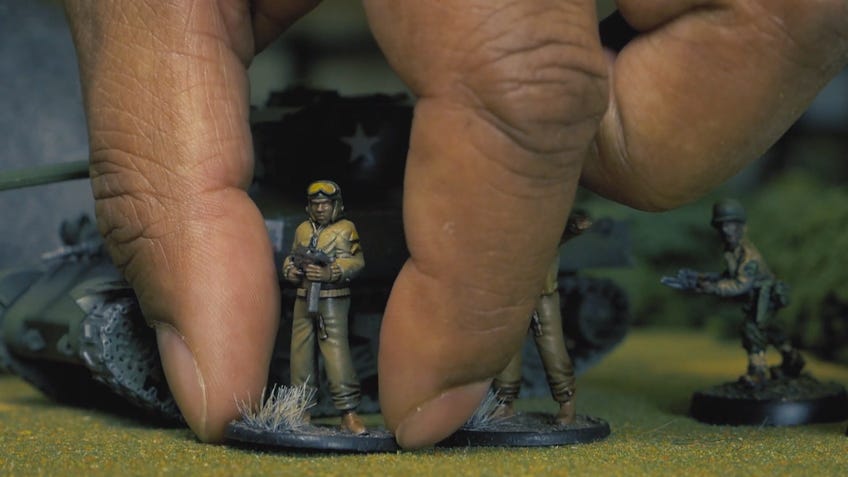 Wargaming publisher Gaddis Gaming's latest line of miniatures and alt-history setting retells the oft-overlooked story of the first all-Black tank unit in World War II - the Black Panthers.
The set of miniatures represents the 761st Tank Battalion, a real-world military unit deployed throughout France and Germany from 1944 throughout the rest of the Second World War. Beyond its service record, the Black Panthers were well-known for being the first primarily or all-Black tank unit in the war. The US military would not desegregate combat units until 1947, largely due to the actions of the 761st and other all-Black combat units.
"We are the only black miniatures manufacturer in the US, we are it," Lee Gaddies, owner of Detroit-based Gaddis Gaming, told a Fox 2 reporter.
The company is using The Black Panthers unit to showcase Empires Fall, a new game and storyline built upon its own alt-history world, called Shattered Crown. The setting mixes historically accurate military weapons and equipment with retrofuture mainstays like Tesla cannons and Martian invasions and shows a beleaguered Allied Forces fighting off the Holy Roman Empire reborn. While the timeline has progressed, Gaddis plans to continue focusing its stories and products on "people who have been written out of history, the women and people of colour," Gaddies said.
Both Empires Fall and Shattered Crown play out in skirmishes designed to be approachable for newcomers to the hobby but also tactically rewarding for veterans seeking new challenges. It uses the proprietary Gaddis Universal Assembly of Rules Data System (initialised as GUARDS), ensuring all previously released and future miniature sets can be mixed, matched and fielded in any combination.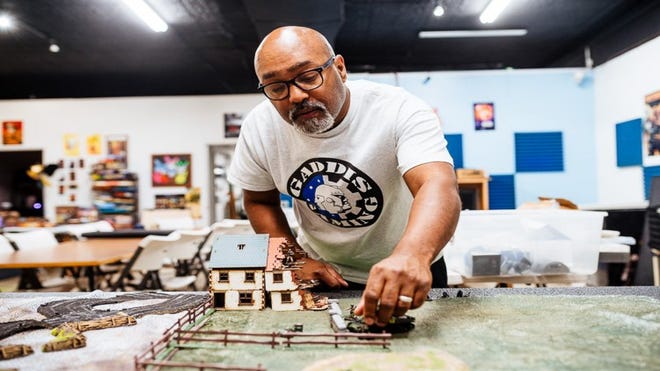 Gaddies and his company's mission is two-fold: honoring the memory of Black and PoC servicemembers through wargaming and opening the hobby to what he calls "blerds" - a portmanteau of "Black nerds" - who often find themselves unrepresented in the hobby's product and playerbase.
The Kickstarter for Empires Fall will remain active until December 10th and offers options for buying the 761st tank unit piecemeal or with the Empires Fall rules and campaign material included. Prices for an all-included, two-player game start at $90 (£68) and will ship to backers starting next April.