Feed the Kraken pits a ship's crew against oceanic threats - and each other - in a hidden-role adventure
A levia-ton of fun.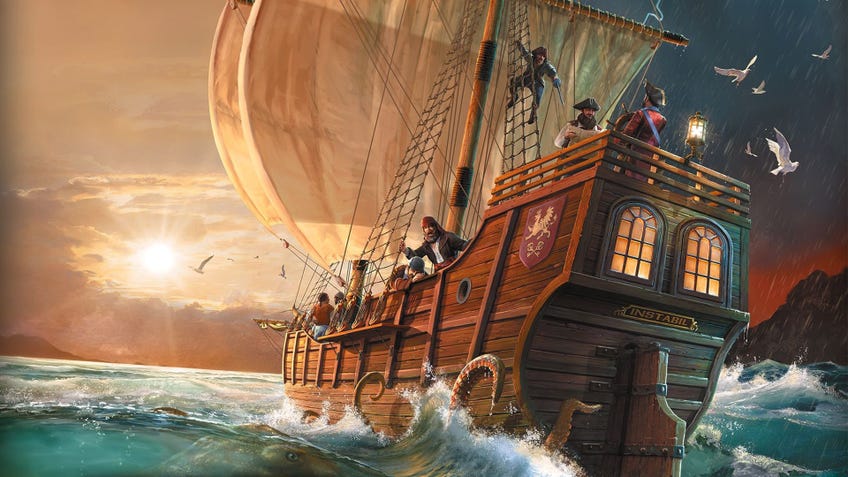 The next title from Funtails, the designers behind the Glen More series, Feed the Kraken, is live on Kickstarter now ahead of an expected release date in mid-2021.
Players in Feed the Kraken take on a hidden role under three distinct factions: pirates, sailors and cultists. The sailors simply want to reach safe harbour, unload their cargo and probably celebrate with a pint or two. Meanwhile, the pirates look to steer the vessel known as the Instabil toward their secret brigandine cove for no doubt nefarious purposes. Cultists must work in secret to undermine both other factions as they navigate the crew of could-be sacrifices towards their kraken god, hidden beneath the waves.
Survival means navigating the vessel through waters both dangerous and unpredictable, so players will need to work together through random events encountered during their journey. Additionally, eliminations will only take place towards the end of each 45 to 90-minute game. All hands are needed on deck, even if you might suspect traitors amidst the crew. Instead, your job will be to convince everyone else to chart the course that best suits your goals, or else raise through the ranks and call your own shots.
Feed the Kraken will be the first board game of this size for designers Dr. Hans Joachim Höh, Maikel Cheney and Tobias Immich. Artist Hendrick Noack, who worked on Glen More II and its expansions, returns to supply all the sea dogs, grog barrels and parrots a project like this might require.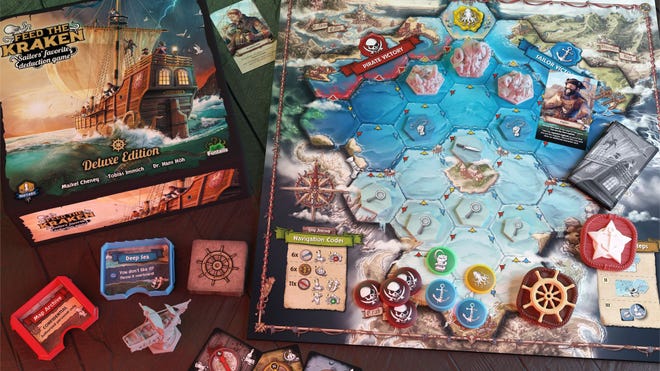 Funtails launched a Kickstarter for the game on October 28th and reached its funding goal of $35,500 (£26,800) within two hours. Since launch, the project has managed to raise over $136,000 (£102,800) with eight days left to go. The game boasts a big box experience rife with nautical art and detailed models of both the ship and the terror lurking just beneath the waves.
Funtails is offering pledge ranks for a basic and deluxe version of Feed the Kraken for £47 and £79, respectively. The basic edition will contain everything needed to play, including any additional roles unlocked through stretch goals. The deluxe version offers more high quality miniatures, physical versions of several other game components and an inlay for storing cards or tokens.
Feed the Kraken will ship to Kickstarter backers in English or German in July 2021, with retail copies in several other languages planned later that same year. The Kickstarter will remain active through November 18th.