The Elder Scrolls: Call to Arms designer's new co-op miniatures game lets you use the models you already own
Small figures, big stories.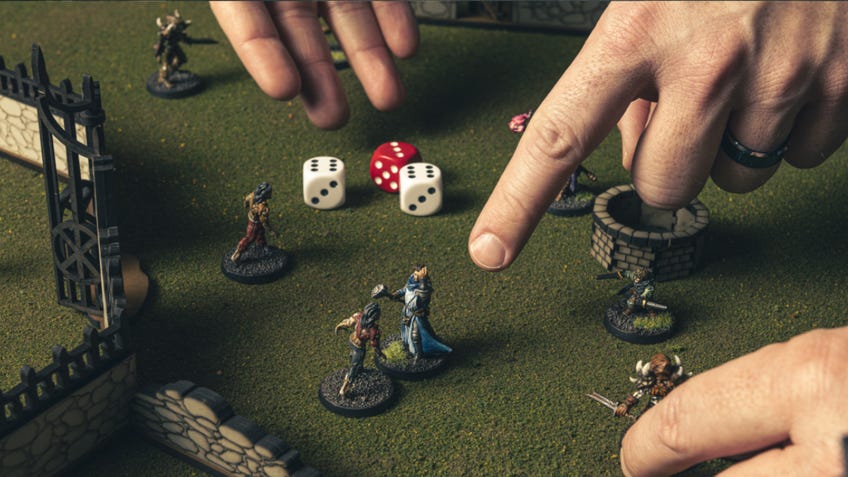 Take a stand against the forces of The Shadow in Lasting Tales, a new cooperative miniatures tabletop title from Blacklist Games that will launch a Kickstarter campaign at the end of the month.
Lasting Tales supports solo and cooperative play for up to five adventurers as they battle through linked scenarios that comprise an epic campaign to save the world of Aetha from a struggle between good and evil that threatens to consume everything in between.
The sourcebook will include rules on creating heroes and forming a team with friends, populating a tabletop with enemies and environs and fleshing out a grand campaign. As a miniatures-agnostic system, Lasting Tales doesn't require specific pieces of moulded plastic, allowing players to bring in their favourite pieces from other games or create and paint their own fantastic representations. Beyond something to measure with, the only necessary component will be a few six-sided dice for combat rolls.
Tabletop skirmish games don't ask players to field dozens of units in massive Warhammer-esque armies but instead focus on encounters between small groups of protagonists and their foes. Abilities and the raw crunch of numbers is scaled down, making tactical decisions more meaningful - and more devastating if things go belly-up. Costing less than traditional wargaming but preserving the enjoyment of fielding miniatures in a tactical environment, skirmish titles provide a more manageable entry point for the curious.
Lasting Tales is designed by Mark Latham, who previously worked on The Elder Scrolls: Call to Arms and The Walking Dead: All Out War, two interpretations of beloved universes for tabletop skirmish experiences. In coordination with publisher Blacklist Games (Street Masters, Dice Alliance: Horror), Latham has created a world of high fantasy and tales destined to become legends - if the group can survive that long.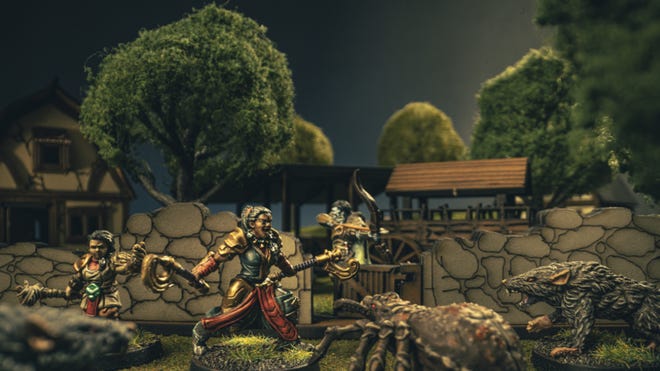 Blacklist has also announced an official line of miniatures to accompany the release of Lasting Tales. The Fantasy: Series 2 collection will provide players access to 70 detailed, unpainted miniatures suitable for adventures in Aetha and will be available to purchase alongside the core sourcebook.
The Lasting Tales Kickstarter campaign will begin on March 30th at 12pm EST. More details and pricing information for both the sourcebook and the miniatures collection will be available then.