Long Shot: The Dice Game takes roll-and-write games to the races
No horsing around.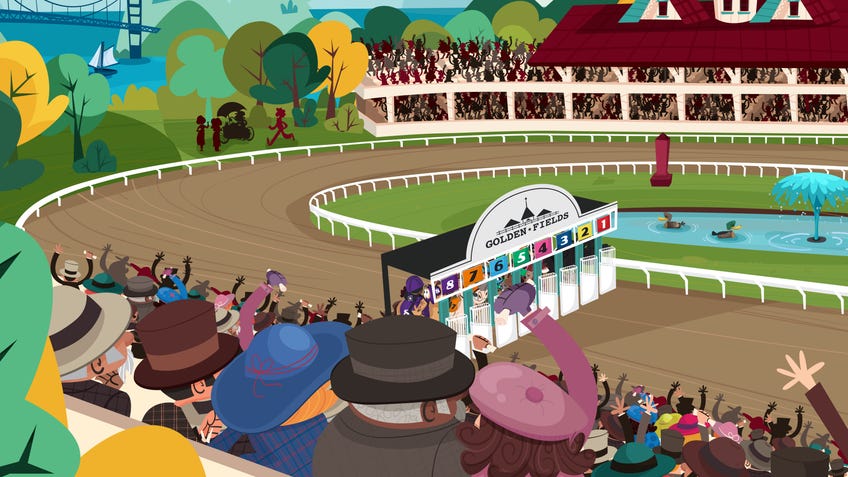 Long Shot: The Dice Game distills the energy and betting fervour of the 2009 horse racing board game into a tight roll-and-write (and erase) experience, which launches a Kickstarter campaign in March.
Publisher Perplext Games' adaptation of the original release from Z-Man Games brings the session time below the half-hour mark and eschews slow, thoughtful strategy for something that exemplifies the unpredictable excitement of a day at the derby. Between one and eight players grab a score board and take turns rolling dice and recording the results, moving horses along the track, visiting the concession stand for a refreshment and - of course - betting on a favoured winner.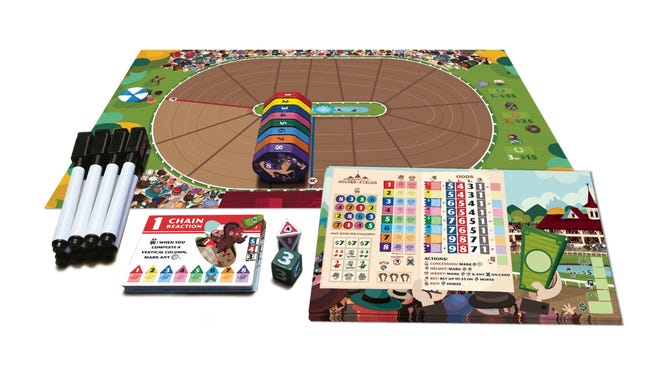 Other actions include purchasing named horses with special attributes and kitting out jockeys with gear that expand the pool of available actions on players' turns. Keep in mind that horse races aren't extended affairs; once third place has been clinched, the game immediately moves to scoring. The winner will be the player who executes on their strategy immediately and doesn't spend too long deciding whether or not they want a third mint julep. Bets will close on horses too near the finish line, punishing those who wait for a sure thing.
The rulebook for Long Shot will contain a special setup for solo play, pitting race-goers against the tycoon Roland Wright (wocka, wocka) who's eager to clean the pockets of anyone foolish enough to bet against him.
Along with a new and distinctive art style, this new version will ship with full-colour wood tokens, dry-erase elements instead of pads of paper and plans for future expansions. The Kickstarter for Long Shot: The Dice Game is planned to launch on March 30th, with a preview page already live on the crowdfunding site.