You can now buy a 'life-size' figure of Magic: The Gathering planeswalker Chandra Nalaar for $1,200
Forged in the fires.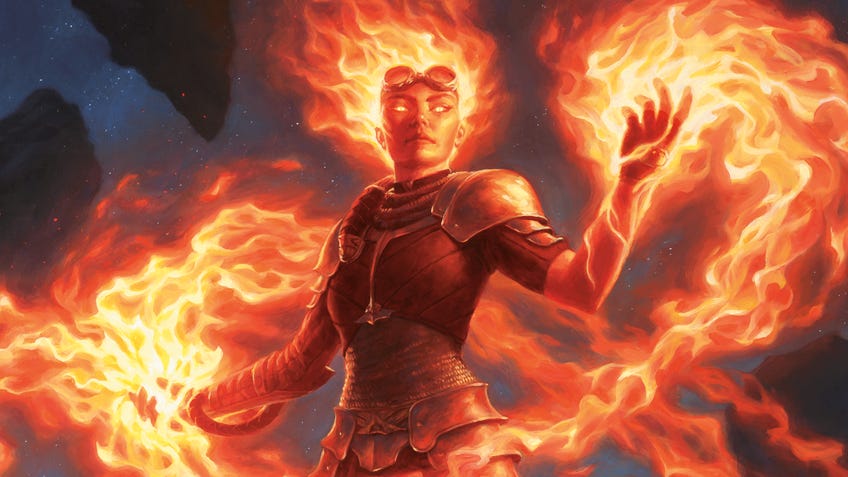 One of Magic: The Gathering's most beloved planeswalkers, Chandra Nalaar, has been made into a 'life-size' figurine for fans of the pyromancer - and it costs a cool grand.
Standing approximately five-and-a-half feet tall, the figure of Chandra depicts the planeswalker readying a fire spell in her hand, presumably to fling at some unsuspecting goon. Made from foam and rubber, the figure's design is based on the most iconic version of the character from artwork featured in Magic: The Gathering. (Thanks, ICv2.)
Chandra Nalaar is one of Magic: The Gathering's most recognisable characters. A planeswalker - someone in the multiverse who possesses great power - Chandra is known for her skill in using Red mana, one of the colours found in Magic: The Gathering.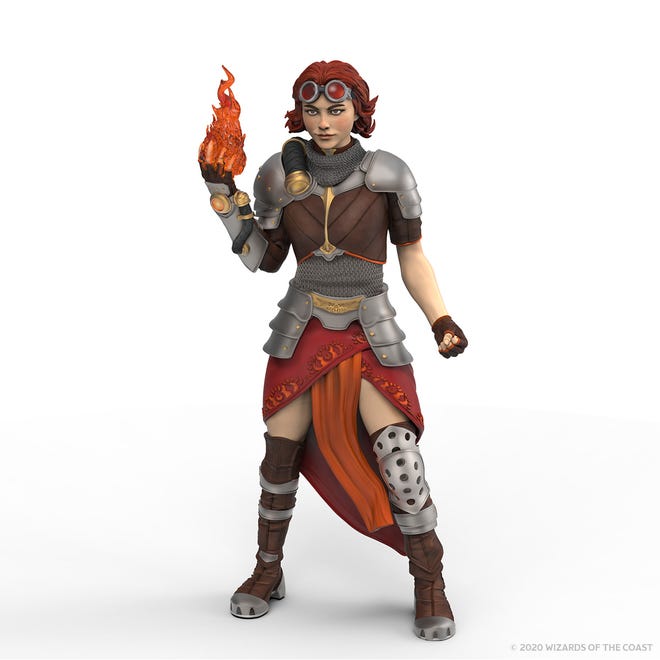 Due to her affinity with Red mana, Chandra has been depicted throughout Magic: The Gathering lore as being particularly impulsive and passionate. Beginning as an experimental Red mana user, Chandra eventually harnessed her power to become one of the most formidable planeswalkers in the multiverse.
In the trading card game, players assume the role of planeswalkers like Chandra in order to defeat their opponent. Using a deck of cards based on one or more of the five colours of mana in Magic: The Gathering, players take turns to play various creatures, spells and other forms of attack in order to whittle their opponent's health down to zero.
Wizards of the Coast recently announced that Magic: The Gathering would be receiving its first card set crossover with Dungeons & Dragons. Called Adventures in the Forgotten Realms, the D&D-themed set is not the first instance of the two tabletop giants collaborating - this year's Mythic Odyssey's of Theros D&D 5E sourcebook was based on the Theros: Beyond Death set - but it is the first full card set based on the RPG. Players can get their hands on the set in summer 2021, as it will be replacing Magic: The Gathering's annual Core Set.
The Chandra Nalaar figure is being released by WizKids, the company known for releasing board games such as Fury of Dracula: Fourth Edition and ranges of miniatures based on MTG and D&D, this December at a retail price of $1,200 (£900). Due to the hefty weight of the figure - approximately 21kg - WizKids warns customers to expect additional plus shipping costs on top.