Magic: The Gathering's next Secret Lair features alternate art by Black artists
Proceeds benefit Black Girls Code.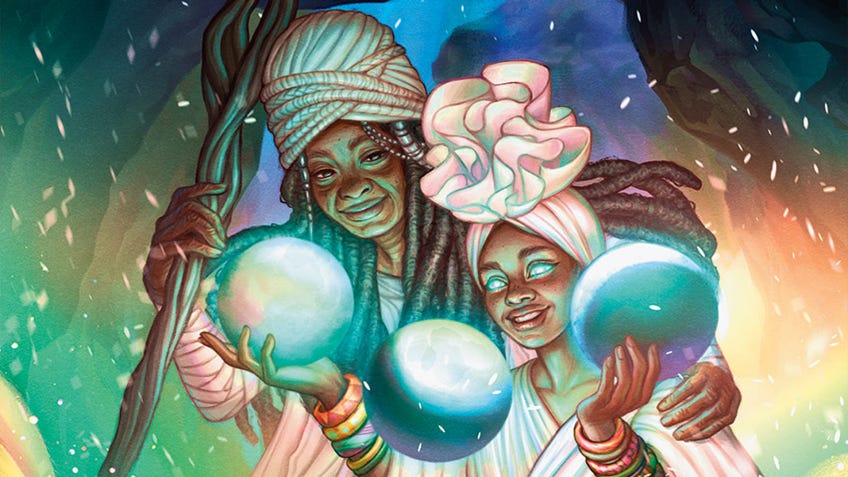 Wizards of the Coast has announced Secret Lair: Black is Magic as the next drop in its series of premium boxed sets for collectible card game Magic: The Gathering. The drop features alternate art for seven past cards illustrated by Black artists.
Designer Sydney Adams worked as Secret Lair: Black is Magic creative lead, coordinating with the seven contributing artists on a vision of the boxed set meant to "honor Blackness in its beautiful, global entirety, and to celebrate Black history and culture in both Magic: The Gathering and the real world". She goes on to say that Black History Month's 28-day shout will never adequately represent the immensity and variety of the Black experience, but she felt proud to be able to speak directly to and about the Black Magic: The Gathering community.
Adams introduced the first two cards that will be included in the next Secret Lair: Shalai, Voice of Plenty and Ponder. Illustrated by Ernanda Souza, Shalai reimagines the Serra Angel as a fierce protector of children with wide-spread wings and steel already drawn. Adams called the art a "talisman" she wished truly existed, providing justice to those so often left a stranger to it.
The second card, Ponder, depicts both an old woman and young girl in the act of passing on knowledge and wisdom. Adams talked about a generation of Black people seeking out "lost traditions as a grounding way to heal and build community" that she wanted to acknowledge and celebrate. Artist Ejiwa "Edge" Ebenebe depicts both Reille, the Everwise - a character from the plane of Ikoria - and her young protégé in white headwraps, bangles and other culturally significant African clothing.
The other five cards, one illustrated each by Hillary Wilson, Dani Pendergast, KNIIO, Thomas Zenteno and Julio Reyna will be revealed in the near future, according to Wizards of the Coast.
Jontelle Leyson-Smith, the company's first director of diversity, equity, and inclusion wrote an introduction for this Secret Lair in which she talks about the vital importance of Adams' work on the set, along with the company's future endeavours. "We're hard at work strategizing, building, and executing programs and change across our company. This includes products to cultivate meaningful progress at Wizards of the Coast toward better diversity, equity, and inclusion," she said.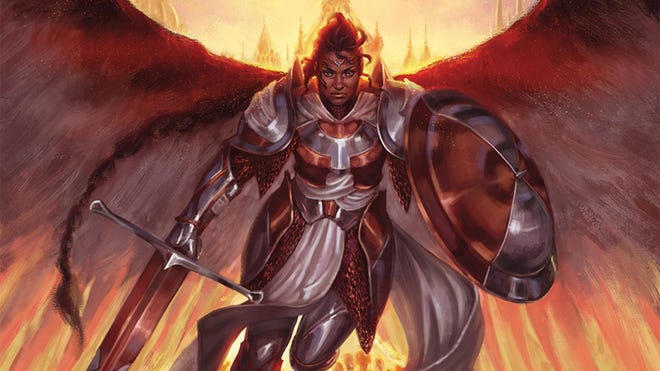 The publisher of Magic: The Gathering and Dungeons & Dragons spent 2020 beginning to address long traditions of racism and racist depictions in both its card game and globally popular tabletop setting, though these efforts often met a mixed reception from fans and players.
All proceeds from the sale of Secret Lair: Black is Magic will benefit Black Girls Code, an organisation that provides programs and resources to communities that encourage young Black girls to foster interest in STEM fields. Organised talks with professionals, hackathon events and donations of technology and equipment to public schools introduce foundational skills to underrepresented groups of children across the US.
Secret Lair: Black is Magic will be available for pre-order from February 22nd through March 31st, with both a standard and foil box offered through Wizards of the Coast's official Secret Lair site.