Magic: The Gathering's July Superdrop celebrates icky villains, Mother's Day and watching cartoons
Plus, guest artists make their mark on popular cards.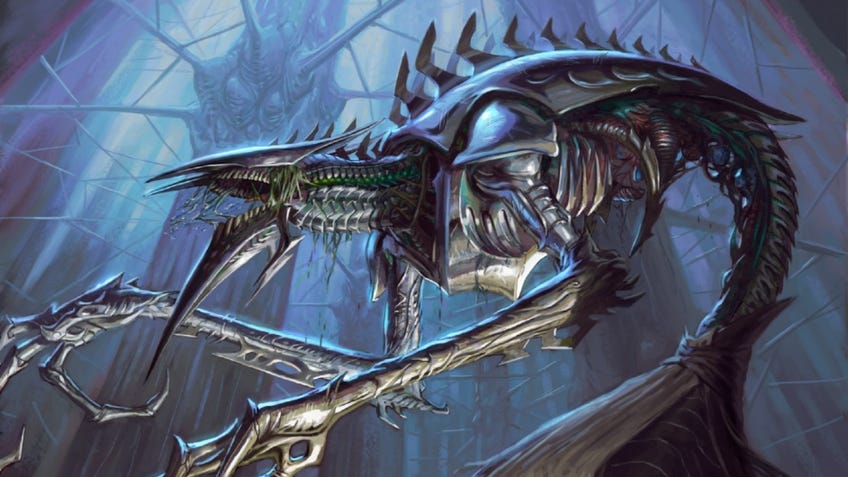 Magic: The Gathering's most recent big Secret Lair bundle, called the All-Natural, Totally Refreshing Superdrop, brings several unique collections to the trading card game - including Mother's Day alters, Phyrexian Praetors in their own language, and a heavy dose of saturday morning cartoon nostalgia.
Announced by publisher Wizards of the Coast on June 17th, the traditionally too-long named superdrop adds eight separate Secret Lairs released at the same time and available to purchase either separately or - as the signifier implies - all together. Secret Lairs have the preferred outlet for the publisher to sell direct-to-consumer premium cards that feature alternate artwork in styles well beyond what is commonly considered Magic's brand.
Recently, the company announced that it will also use Secret Lairs as a channel for some of its Universes Beyond cards, which feature characters and settings from other fictional settings, such as the upcoming Dungeons & Dragons tie-in, Adventures in the Forgotten Realms. Unlike most Secret Lairs, Wizards has said those cards will eventually make their way into public hands with a more traditional art treatment.
Speaking of Dungeons & Dragons, one of the Secret Lairs in the The All-Natural, Totally Refreshing Superdrop hearkens back to the tabletop RPG's first foray into animated spin-offs, delivering six cards with scenes from the eponymous cartoon that first aired in 1983. Official Magic artist Tyler Walpole illustrated the full-art cards that admittedly ooze saturday morning flavour. Those who can't wait for later this year or long for those days of eating breakfast in front of the television will appreciate these versions of rare spells and artifacts.
The Secret Lair series has also been a reliable way to spotlight both longtime artists and popular ones from outside the Magic: The Gathering work sphere. This superdrop has both. Artist Mark Poole has been garnishing cardboard with his art for the majority of the game's history, claiming classics like Birds of Paradise and the original Counterspell in his portfolio. Six of his cards will be reprinted in modern black frames.
Two guest artists can also be found among the premium sets, both of them popular comic illustrators. Fiona Staples is probably best known for her work with Brian K. Vaughan on Saga, and she has several Eisner and Harvey Awards under her belt to prove her bona fides. Her guest spot brings five creature cards with full-card art showcasing her evocative, colourful style and strength of characterisation. Jen Bartel brings another crop of creature cards in her guest spot, which features entries across the mana curve from Bloom Tender to Meteor Golem. Bartel has done cover and comic illustration work for both Marvel and Image, along with co-creating Blackbird with Sam Humphries.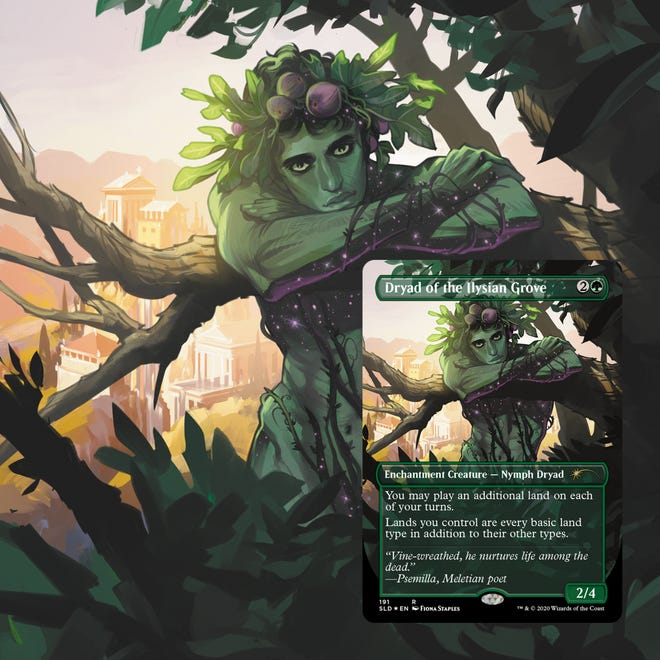 The Phyrexian Praetors Secret Lair is undoubtedly for the hardcore Magic: The Gathering Fans, especially those who remember the 2011 block that returned to the plane of Mirrodin. Things didn't turn out so well for the denizens of the metal planet - unless the word 'compleation' does something for you. Last time we checked in, the monstrous praetors ruled what's now called New Phyrexia, and all five received a special treatment in this premium set. The names and rules text has been printed in the Phyrexian language, which is an actual parseable script according to some fans. This is the first time all five have been available with this treatment.
Rounding out the collection is a late Mother's Day set of four Mother of Runes, each illustrated by a different artist. Ejiwa "Edge" Ebenebe, Livia Prima, Rebecca Guay and Eliette Mitchell brought a different take for a beautiful - albeit late - celebration. If you were waiting for this, better include an apology note with it.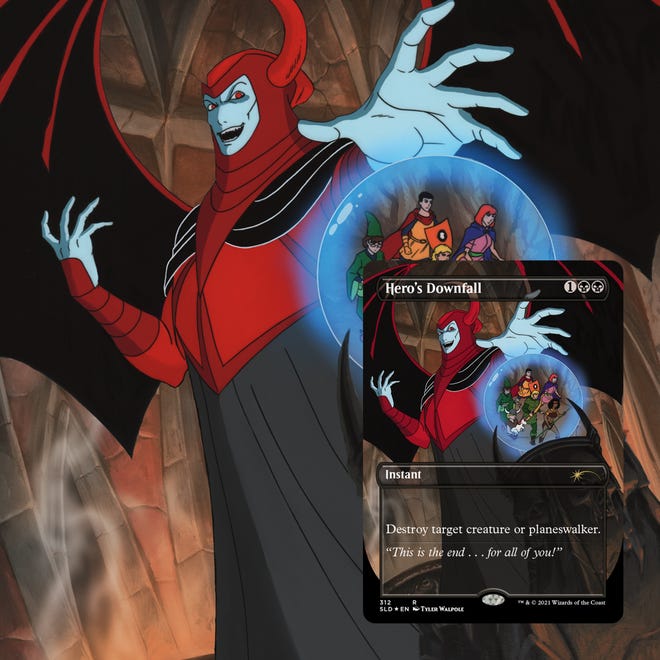 Finally, another classic Magic: The Gathering artist was brought back to illustrate two sets of five signets from both the enemy and allied color combinations made famous by their characterisation on the plane of Ravnica. Dan Frazier's work is, for many, the standard look of old-school Magic, especially on the series of Mox gemstones. That same style has been applied to the guild signets for those players who still dream of the '90s.
Each Secret Lair in the All-Natural, Totally Refreshing Superdrop is available in both a non-foil and foil version and sell for $30 (£22) and $40 (£29), respectively. The preorder window for this crop runs from June 21st through July 23rd on Wizards of the Coast's official Secret Lair website. As with past sets, shipping information was not provided and has experienced significant delays in the past.