Magic: The Gathering's Friday Night Magic event goes online amid COVID-19 lockdown
Players can claim local store rewards via MTG Arena.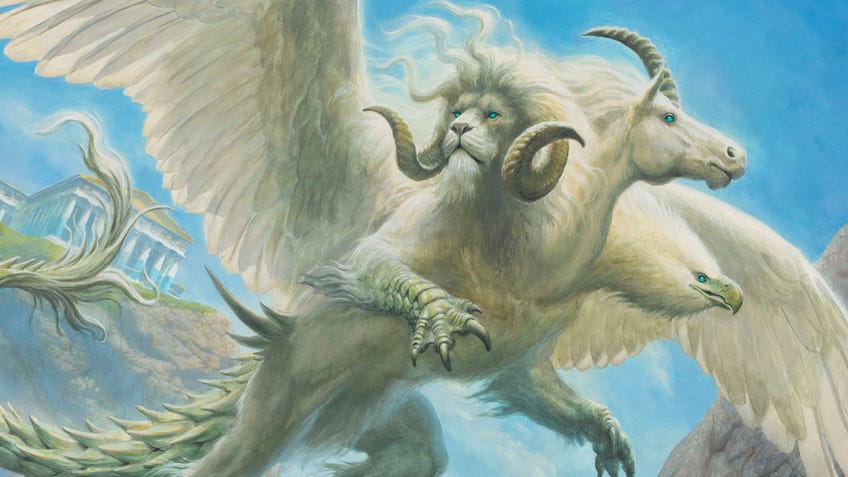 Magic: The Gathering in-store event Friday Night Magic - a weekly ritual for many fans of the trading card game - has been moved online amid concerns about the spread of COVID-19.
In response to the ongoing Coronavirus pandemic, MTG publisher Wizards of the Coast has suspended all Magic: The Gathering in-store play in North America, Europe and Latin America until May - with further delays possible depending on how the situation develops.
In response to COVID-19, all in-store play of Magic and D&D is suspended until at least May 10; with restrictions lifted on promotional materials.

Full announcement here: https://t.co/XL0nDqn4Sc

— Magic: The Gathering (@wizards_magic) March 23, 2020
Earlier this month, Wizards also lifted restrictions on its upcoming title Ikoria: Lair of Behemoths and cancelled numerous Magic: The Gathering competitive events due to overall public safety concerns linked to COVID-19.
For the next three weekends MTG players will instead be able to gather together via the game's free-to-play digital incarnation Magic: The Gathering Arena for online Friday Night Magic at Home events.
The first event will allow players to choose one of four preconstructed 2020 Challenger Decks. The second is an All Access event, meaning players can build a Magic: The Gathering deck with any cards available in the popular MTG Standard format - even cards they don't own. The third, meanwhile, resurrects Historic Brawl - a 60-card variant of Commander, one of Magic: The Gathering's most popular formats.
To claim Friday Night Magic rewards, which include the likes of digital cosmetics, players will have to screencap their MTG Arena event screen and post it to their local store's online community page. The store will then send the player a unique code that can be redeemed on MTG Arena.
Wizards of the Coast said it would help Friday Night Magic stores - usually local board game shops - create remote online communities through social platforms like Discord and Facebook. Stores will be able to hand out digital goodies such as special card sleeves to players.
Friday Night Magic is a weekly event that sees fans of Magic: The Gathering gather together in local stores to play, and is often encouraged as an opportunity for beginners to learn how to play Magic: The Gathering.
The Friday Night Magic at Home event will take place on three subsequent Fridays: March 27th, April 3rd and April 10.