MTG Arena will let you earn XP by playing in your local store next month
In time for Wilds of Eldraine's release.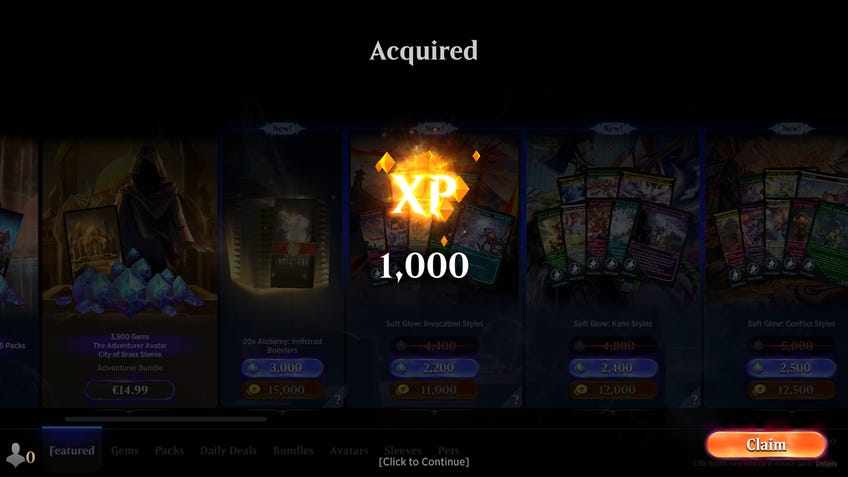 Magic: The Gathering will offer MTG Arena players XP in the digital app when they play the card game in local stores during September, just in time for the release of Wilds of Eldraine.
Throughout September, shops that are part of Wizards of the Coast's official Wizards Play network will be able to offer players 1,000 XP in MTG Arena when they take part in an in-store event.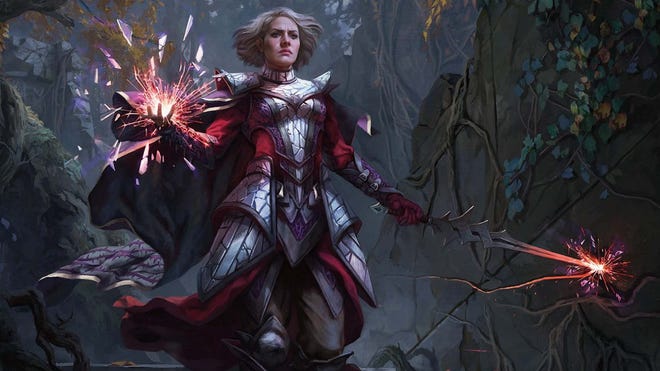 The eligible events include the prerelease for Wilds of Eldraine due to take place tomorrow on September 1st, weekly Friday Night Magic sessions and the Wilds of Eldraine Open House, which will take place from September 8th to 10th following the latest set's release, among others.
To get the XP, players will have to sign up for the events using the same Wizards account connected to their MTG Arena account, which will then receive the XP later in September. You'll be able to nab up to 4,000 bonus XP during the entire month, by taking part in at least four events between September 1st and 30th.
XP in MTG Arena progresses the player through the digital game's Mastery system, unlocking extra booster packs, bonus gems, Mastery orbs and card styles, as well as other cosmetics such as companions and card sleeves, as they earn XP.
Each level of the free Set Mastery track and premium Mastery Pass - which offers additional rewards - requires 1,000 XP to unlock, meaning that the equivalent of four levels' worth of rewards can be grabbed by taking part in the in-store events next month.