Explore cursed temples in new Mansions of Madness expansion, Path of the Serpent
Welcome to the jungle.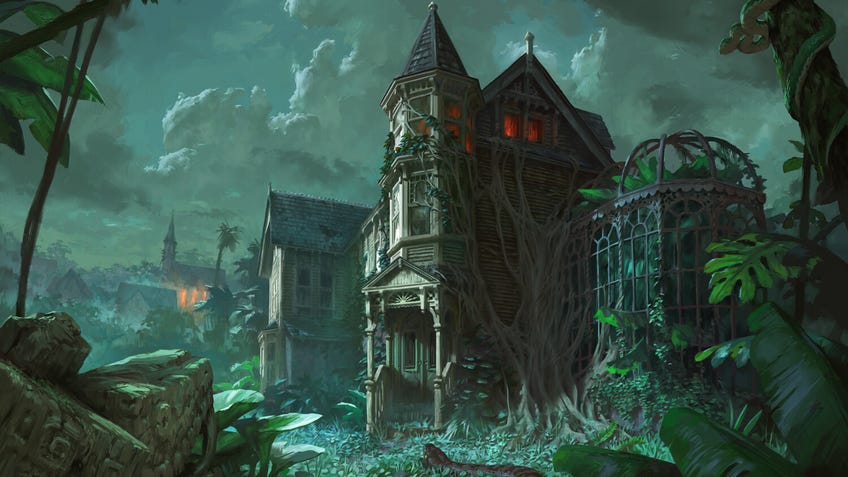 Fantasy Flight Games has released a new physical expansion for the Mansions of Madness board game, titled Path of the Serpent.
Based in the world of Lovecraftian horrors, the new expansion sees you exploring the Amazon jungle, investigating ruins and taking on a serpent cult.
It includes three new scenarios in total. The first is The Jungle Awakens, in which a fancy Arkham garden party is overtaken by unholy foliage. Could the host's recently acquired forbidden relics be linked to the sudden onslaught of horrors? Who can say.
Second scenario Into the Dark brings you to the jungles of South America. Here, there is one rule: avoid the darkness at all costs.
Last of all, is Lost Temple of Yig, in which you investigate a serpentine cult.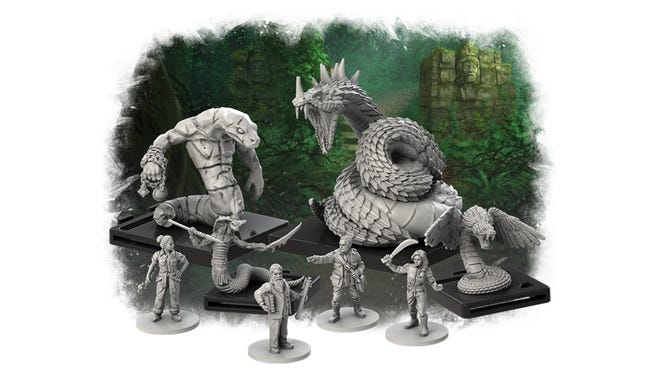 Path of the Serpent also adds four new player characters, comprising an expedition leader, an explorer, an astronomer and a mechanic. All have unique abilities especially adapted to the new jungle setting.
In addition, new and suitably themed miniatures are included in the new expansion, including a beefy reptile person with huge fists, a toothy serpent beast, and snake folks wielding pointy sticks.
The Path of the Serpent expansion requires a second edition Mansions of Madness board game to run, and is currently available on Amazon for £48.47 ($71.10).