My Hero Academia CCG brings the popular superhero anime to the tabletop later this year
Cardboard, Plus Ultra!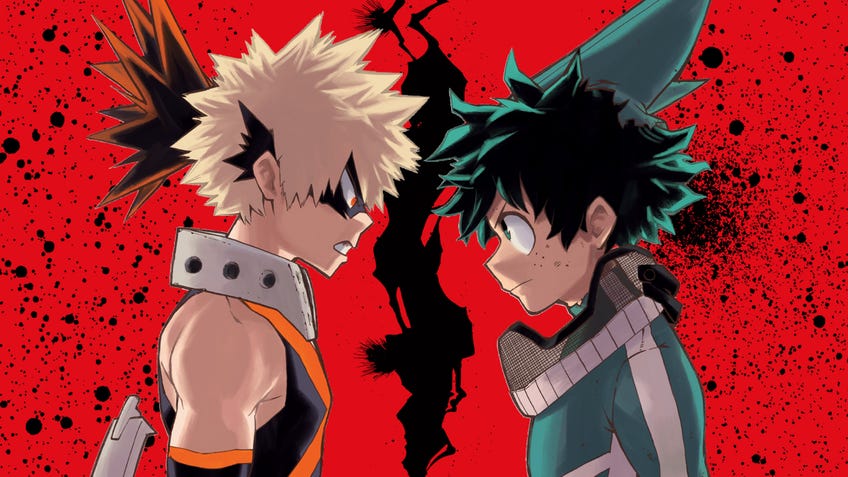 Flex those quirks against other UA High students when the My Hero Academia CCG releases this summer, bringing the popular anime series about superheroes-in-training to tabletops and tournament scenes.
Asmodee USA announced March 16th that it would be handling the English-language distribution of the collectible card game published by Jasco Games. My Hero Academia CCG will use Jasco's in-house UniVersus system for a competitive experience that emulates the dramatic highs and tension of the animated show.
Competitors will bring a customised 51-card deck designed around specific heroes, such as the always smiling All Might, protagonist Izuku Midoriya or his friend and rival Katsugi Bakugo. The press release said Jasco designed the game with new players in mind, hoping to draw anime fans to board and card games who might be dipping their toes into the CCG waters for the first time. It also said the versus-style interactions will provide plenty of strategy for genre veterans to chew.
My Hero Academia first released as a manga by Kōhei Horikoshi, serialised in Shounen Jump magazine in 2014 and airing as an ongoing animated show beginning in 2016. It tells the story of Izuku Midoriya, a young boy in a world where superpowers - called Quirks - are so commonplace that those without them are deemed a sad oddity. Midoriya discovers he is one of the unlucky children, shattering his dreams of being a pro hero. A chance encounter with his idol All Might changes everything and sets Midoriya on a path to becoming the greatest hero of all time.
Upon release, players can pick up a Rival Box that will contain two 51-card decks - one each for Midoriya and Bakugo- that will allow a pair to immediately begin playing together. It will also contain two random Ultra Rares from the full set, which will be packaged in 10-card booster packs. These random assortment of cards can expand existing decks or be used to craft something entirely new.
Alternatively, players can opt for the Deck-Loadable-Content pack, a 20-card booster (and terrible pun) full of foil cards. Unlike the booster packs, these are not randomised and contain half of a playset for specific cards from the full Series 1 set.
My Hero Academia CCG will be compatible with all of Jasco's other UniVersus system games, including licensed titles for Cowboy Bebop, Soulcalibur and Mortal Kombat. Part of the draw is how it allows fans to mix and match characters and universes while still being able to play together, meaning All Might may very well be able to Texas Smash Ein the Corgi - or have his spine disassembled by Scorpion.
Asmodee said it and Jasco Games plan to support organised play with 8-player tournament kits included in a January preview of Series 1 releases. Neither company provided any solid dates, locations or plans on how the ongoing global pandemic would impact tournament-style events.