Sail the seven seas solo - or with friends - in the Ultimate Edition of Nemo's War
Do Nautilus nonsense be something ye wish?
Nemo's War: Journey's End adds one more expansion to the nautical solitaire board game, along with an Ultimate Edition for new players to grab everything in a single box.
Publisher Victory Points Games first released Nemo's War in 2009, but the current popular incarnation dropped in 2017 with updated art, pieces and a fresh design pass. It brought home a fair number of awards that year, and the publisher has followed that success with several expansions and add-ons since
Designed for solo play but supporting cooperative modes for up to four players, Nemo's War situates players at the helm of the Nautilus, Captain Nemo's renowned seafaring submersible. The Imperialist army has caught your scent, forcing you and your crew to flee across the seven oceans even as you pursue your own agenda.
This narrative plays out via adventure cards that throw wrenches in your escape plans. Each turn, you will move through different oceans where there is always treasure to uncover, enemies to engage or infamy to be gained with other naval denizens. Victory points reflect your successes in the game's many activities: making a scientific discovery on a remote island or freeing the slaves of a tyrannical pirate will swell your legend.
Success relies on balancing these riches against your notoriety - higher scores here mean more Imperial forces will be searching for you. A good captain will know when to lay low until the heat dies down, even if it squanders the perfect opportunity to upgrade your ship. Risk management is the name of this game.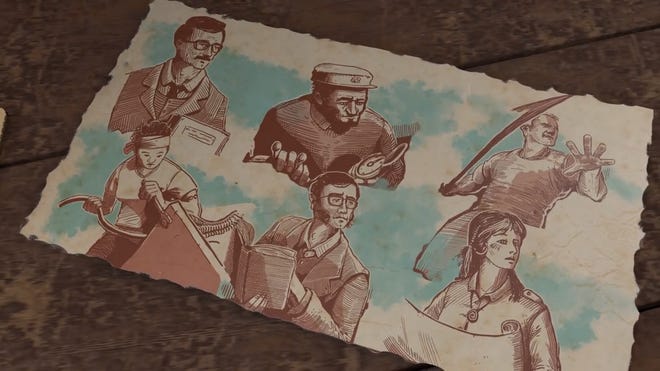 The Ultimate Edition of Nemo's War packages the base game and all its expansions together in a single purchase, which allows for solo play, cooperative and - new to the expansion and Ultimate Edition - a competitive variant that allows one player to take control of the Imperialists hunting Nemo. The expansion also includes new content for every part of the game, from adventure cards to allies to possible endings.
The Kickstarter for Nemo's War: Ultimate Edition runs until December 10th. Backers can pick up a copy of the expansion or fully loaded box for $29/$89 (£22/£67), with shipping expected to begin in December of next year.