Return to Dark Tower is being made into a roleplaying game
Following the release of this year's sequel.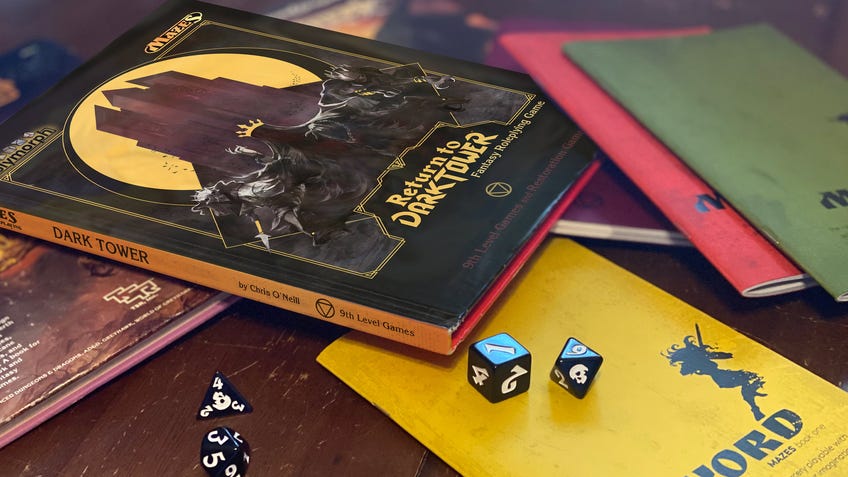 The sequel to the classic board game Dark Tower is getting its very own RPG based on its world and characters.
Announced by 9th Level Games - an indie studio known for releasing small titles such as the fantasy RPG Kobolds Ate My Baby - Return to Dark Tower Roleplaying Game is inspired by the board game that has players taking up the mantle of heroes to defeat the evil forces of the titular dark tower. The RPG will be released in a hardcover system book and will have an accompanying campaign inviting players to assume the roles of the characters found in Return to Dark Tower.
The campaign itself will contain a collection of procedurally generated adventures for players to embark on in their overarching quest to overcome the dark tower. Throughout the upcoming roleplaying game, the player characters will be expected to acquire allies and learn the spells they'll need to complete their mission. Return to Dark Tower Roleplaying Game will mainly focus on dungeon-crawling and combat, all contained in a relatively short campaign.
BIG ANNOUNCEMENT! We're partnering w/ @RestorationGame to publish a stand-alone, hardcover RPG system & campaign that will put players in the roles of the heroes of the Return to Dark Tower board game. MAZES compatible! Read the full press release here: https://t.co/R5ejTQdG3f pic.twitter.com/a4YLTH0RoG

— 9th Level Games (@9thLevelGames) June 9, 2021
Mazes - an RPG system that's currently part of a fundraising campaign on Kickstarter - will be the basis of the Return to Dark Tower Roleplaying Game. The fantasy RPG game takes its inspiration from older editions of Dungeons & Dragons, as well as other classic dungeon delving games. In Mazes, players must select a die when creating their characters - with the option of picking between d4, d6, d8 or d10 - before venturing into an environment created by the Maze Controller. Players will only ever be able to roll the die they've chosen for their character, with the different types of polyhedral die being linked to the four roles in the game.
Different actions will require players to roll one of the numbers listed next to the type of action. Types of action in Mazes include Books, Boots, Blades and Bones, with each kind of die being better suited at succeeding at some of these actions more than others. Should players ever roll a one on their die, then they perform a critical. However, rolling the maximum number on a die could result in either a success or failure, depending on the level of darkness - or amount of danger that the party is currently in.
Return to Dark Tower Roleplaying Game is being co-published by the aforementioned 9th Level Games and Restoration Games, the company responsible for releasing this year's Return to Dark Tower board game as well as several other titles such as the racing board game Downforce, Fireball Island: The Curse of Vul-Kar and the Unmatched series of deckbuilding games.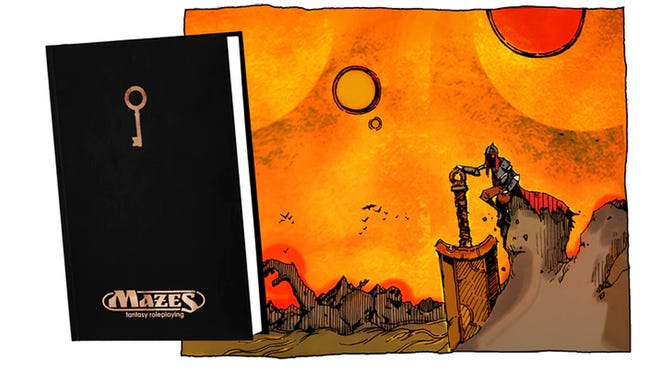 Dark Tower is a fantasy board game originally released in 1981 that involves players interacting with an electronic tower that could bestow punishments and privileges at random. After experiencing a successful Kickstarter campaign in 2020, Return to Dark Tower was released earlier this year and contained its own version of the electronic tower - with the brand new option for players to connect the device to another via Bluetooth.
Return to Dark Tower Roleplaying Game is yet to receive a confirmed release date or retail price.