New board game from Arkwright publisher wants you to break - or at least bend - all its rules
T-Rex in spaaaaaaace!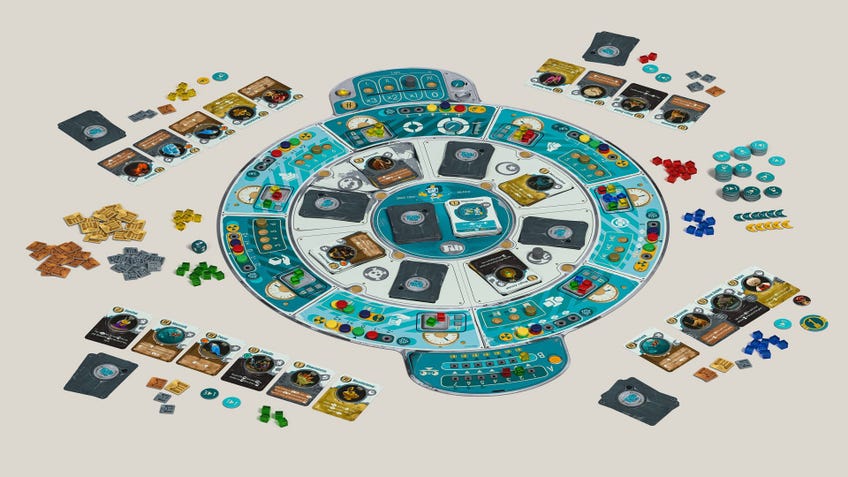 What if the rules of your favourite board games weren't set in stone? That's the premise of Rulebenders, a new title from Arkwright publisher Game Brewers that gives all players the ability to pull the mechanical foundations in their favor.
Taking an aesthetic cue from the retrofuture science of the 1950s, Rulebenders is a game for two to four players who activate a device found at a flea market that transports them into their favourite board games. But that isn't the extent of the rulebending machine's capabilities - through play, the theme of the game will smash cut from pirates to outer space to prehistoric times and back as the adventurers collect the precious chips that fuel these transformations.
Rulebenders (or how you learned to stop worrying and love the game ) is launching 16 Nov. on Kickstarter.

Will you join us? #Kickstarter #rulebenders pic.twitter.com/JbuCNrDI2L

— Game Brewer (@Game_Brewer) November 14, 2020
Over four rounds, players will vie for control of the rules and change them to suit their winning strategy by voting on rules proposed from your collection of cards. Then, in turn order, players invest their resources - including the chips needed to win the game - to gain or maintain control of portions of the rulebending machine. Not only will this secure a payout for the player, but they will decide how next to shape the game's rules.
Success is also dependent on handling the shifting themes of the board. The game begins in one stable place but will shift from round to round, adding extra currency and hazards without fully replacing what came before. That means a dragon's hoard from the fantasy theme will still exist even as the players are thrown into the burning waste of an ongoing zombie apocalypse.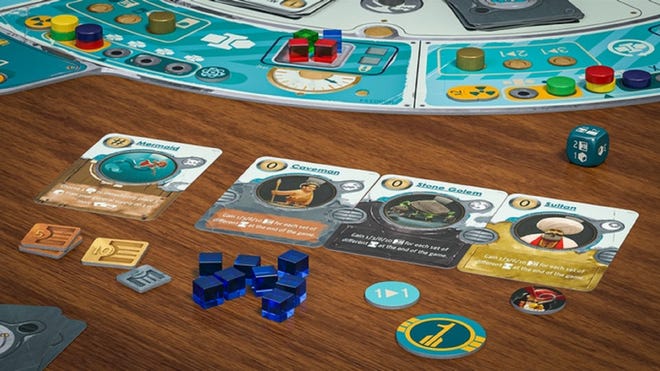 After four rounds, the player with the most chips wins the game. But that's a deceptively straightforward statement. As with most things in Rulebenders, the tokens and cubes invested into the machine can change even after the final round. Success might come down to how each player managed to twist reality to their own ends.
Belgian design studio Game Brewers has been releasing titles since 2017, and artist Naïade has previously worked on titles like Sonar, Tokaido and its sequel Namiji.
Rulebender's Kickstarter campaign runs until December 11th, with a basic physical edition available for $65 (£49). Shipping to backers is expected to begin next October.