Skate: The Card Game dares you to land tricks with style in a fast-paced race
Top-decking.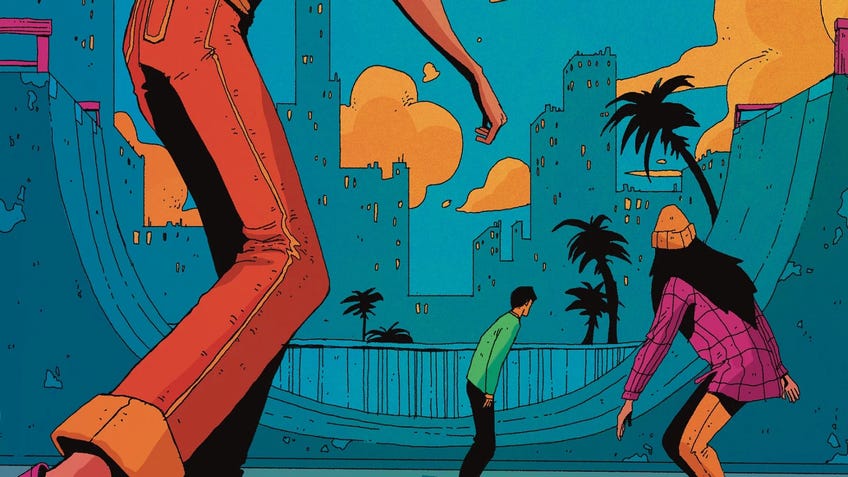 Outskate your rivals in a bid to complete quick, complicated tricks in Skate: The Card Game, the debut title from designer Christian Shelton.
In Skate, two to four players rush to be the first to land five skateboarding tricks without "eating pavement", a very real mechanic mirroring the very real wipeouts that are part and parcel with the sport. Doing so requires planting your feet in the right orientation, finding your balance and then executing on your trick. Surprisingly, every step of this process and more plays out in the game using a deck of cards.
Shelton laboured to translate the physical sensation of skateboarding to tabletop while keeping the momentum from crashing to a halt. Each player can perform one of four actions on their turn: pushing themselves to draw cards from the deck, planting their feet by playing cards that match the colours on the trick card, balance themselves by discarding Eat Pavement cards or kicking an opponent to disrupt their balance. The resulting mayhem is a dash to clinch tricks before anyone else can throw an elbow or foot into your plans.
Turns can be slightly complicated by adding grind rails that allow you to plant more feet and possibly land two tricks at once. Careful, though: the deck momentum necessary to pull this off opens you to an increased risk of eating serious pavement.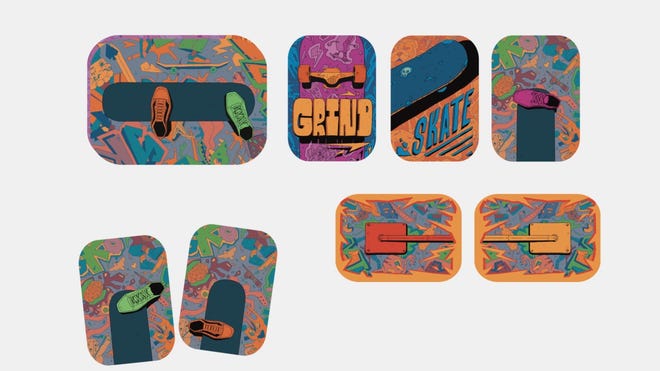 Shelton claims on the Kickstarter page that he wanted Skate: The Card Game to be approachable for fans of either hobby, or both, and offer an experience everyone could enjoy. To keep things moving forward, each player's hand is limited to only two cards. Don't expect to strategise four turns ahead lest a rival trip you up and steal a fifth trick out from under your nose.
The Kickstarter campaign for Skate: The Card Game runs through February 4th. Backers can pick up a physical copy starting at $20 (£15), with shipping expected to begin in August of this year.