The bacon bites back in Forged in the Dark RPG one-shot Teeth: Night of the Hogmen
Oink for your lives.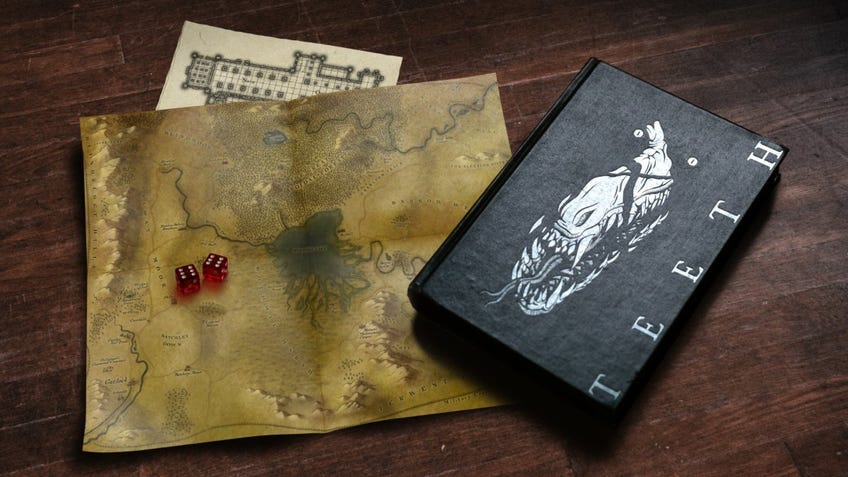 Grab a pitchfork and light the torches when sitting down to play Teeth: Night of the Hogmen, a new one-session tabletop RPG that introduces a new setting slated for release later this year.
Designed by Jim Rossignol and Marsh Davies, Night of Hogmen puts three to five players into the shoes of 18th-century English villagers set upon by a horde of cursed swine people in the middle of the night. Based on Forged in the Dark's toolset - derived from John Harper's steampunk heist title Blades in the Dark - the game will likely provide plenty of opportunities for skulking between hovels and stressfully dodging the cloven hooves of assailants.
Rossignol explained on Twitter that this standalone adventure is meant to familiarise players with the setting and feel of the Teeth setting, along with whetting their appetites for more. "Hogmen is both an introduction to our Teeth setting, and a complete standalone adventure. There will be two more to follow, each of which explores quite different scenarios within the TEETH tale, and each with their own unique playbooks and rules!"
Surviving the one-shot from beginning to end will take about two to four hours. Character sheets assign already named villagers with distinct personalities and backstories, inviting the group to roleplay the existing tensions and drama between them as they defend their homes from porcine pursuers.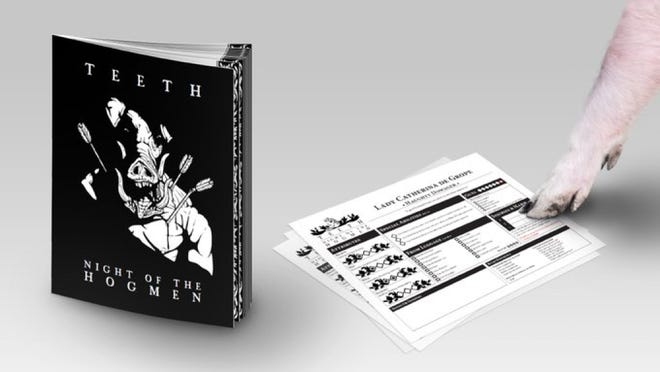 Rossignol is a former journalist who authored the book This Gaming Life: Travels in Three Cities, as well as working on the team at Big Robot developing indie video game Sir, You are Being Hunted and The Signal From Tölva. Marsh Davies is a writer and illustrator who has worked at Minecraft developer Mojang. He is providing all of the artwork for the Teeth RPG book and its adventures.
A Kickstarter campaign for the full Teeth sourcebook is planned for later in 2021. Rossignol said the current plan is to produce a 360-page hardcover edition with additional maps, playbooks and random tables included. Teeth: Night of the Hogmen can be found on the game's Itch.io page, where it is available for a price of your choosing. Two more one-shot adventures will be available in the coming months.