Trismegistus skips the box with Roll & Write edition you can print and play at home
At-home alchemy that won't stain the carpet.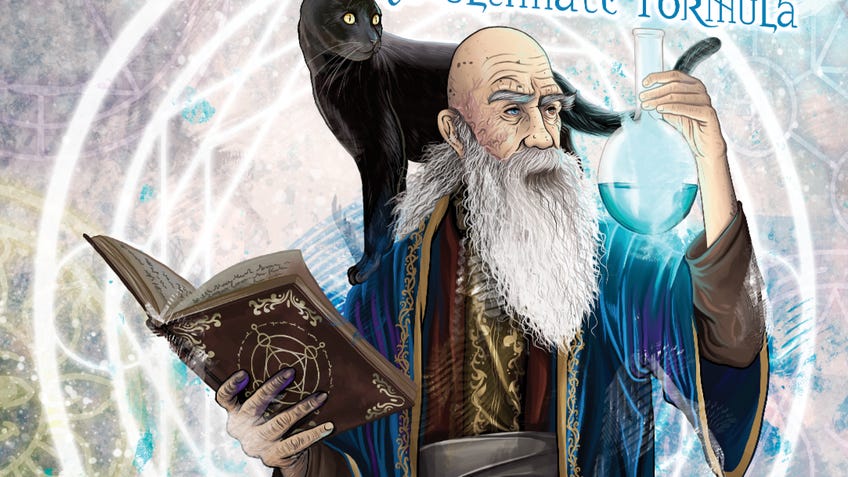 Publisher Board & Dice has adapted 2019's Trismegistus: The Ultimate Formula as the initial offering in another round of its Print and Play series
Co-designer Daniele Tascini adapted The Ultimate Formula into Trismegistus: Roll & Write, a scaled-down dice drafting version of the original. Over five rounds, players will roll the dice and use the results to gather and transmute elements, conduct experiments and devise results they will present to the world of alchemical academia. Successful experiments accrue victory points needed to win the game, but players can draw them from other sources, such as extra elements and process towards completing their own philosopher's stone.
Trismegistus: Roll & Write headlines the second season of Print and Play, where Board & Dice provides digital files of its games that can be printed and assembled with relative ease. It is currently offering six games - including Roll & Write, Progress: Evolution of Technology and Simurgh - for €10, with one game becoming available each month. Those who join later can still access all the previously released games in the season. 2019's season also remains available for purchase.
To print and assemble the games, you will only need access to a colour printer and some scissors. Board & Dice claims assembly has been made as simple as possible while still maintaining the tactical essence of the titles' full board game counterparts. Trismegistus: Roll & Write requires the ten dice from the The Ultimate Formula, but players can alternatively print and construct their own dice using a sticker sheet included in the digital download.