Help preserve the Mongolian language by playing a board game steeped in folklore
Have a care for trickster gods and death worms.
Board games often convey cultural or social ideals alongside a well developed mode of play, but few games exist primarily to help save a written and oral language on the verge of disappearing. Ulus, a new project from the Vermont-based Endangered Alphabets Project, is an attempt to preserve the Mongolian script and an associated tradition of calligraphy.
Ulus is a card game that puts players in the shoes of Mongolian gods and mythic figures as they work to decide the future of the Mongol people. Chinggis Khan's era of expansion has ended, and now the leaders face a question of how this new empire will rule. These gods and legends have chosen human champions who battle to enforce their deity's vision of the future.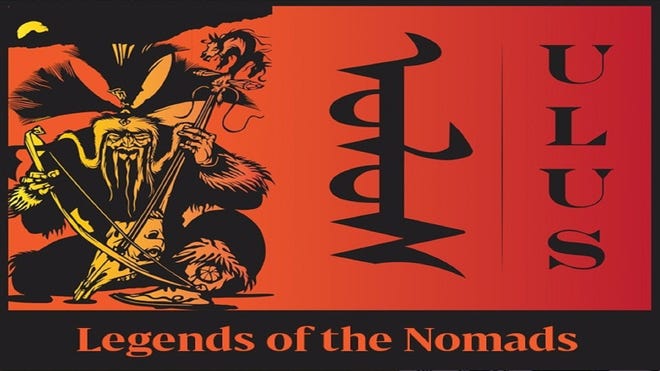 The exact mechanics of the game are still under development, but the Kickstarter page says the climax of the game takes place at the annual festival of Naadam, where players' champions will have one final, harried chance to rack up enough points to clinch the win. Along the way, players can expect to encounter distinct geographical landmarks, visit important cultural sites and perhaps encounter monsters of legend like the Manggus or Mongolian Death Worm.
Tim Brooks, president of the Endangered Alphabets Project, states on the Kickstarter page that the non-profit has "brought in Mongolian artists, calligraphers, game consultants, translators [and] cultural consultants" to work on the game. Additionally, they are currently searching for a Mongolian manufacturer and distributor to ensure that Ulus is easily obtainable.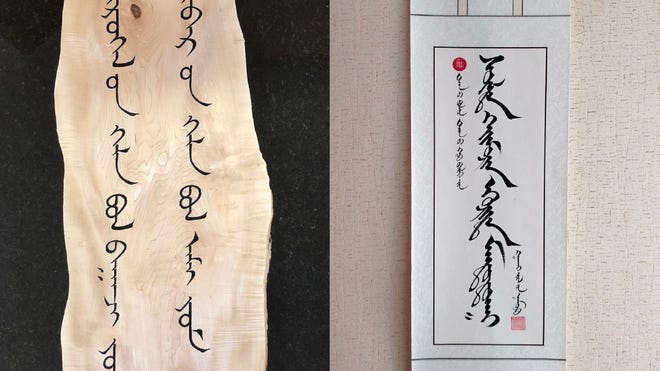 Recent Chinese policy reduced the number of hours Mongolian language and script is taught in public schools, leading to protests and parents pulling their children from classes. Though Mongolian is the official language of Inner Mongolia - and is still widely taught in several other provinces - cultural and economic advantage swings towards Mandarin Chinese-only institutions as opportunities for Mongolian speakers continue to evaporate.
Brooks and his team plan to produce a beta-test version of Ulus by March, which will include final art and translations. The final version of the game will include a game board that doubles as a storage bag, sticking to the non-profit's goal of reducing waste in production and promoting portability.
The Kickstarter for Ulus remains live until December 11th. Shipping is currently planned for December 2021, but various backer rewards will ship throughout next year.