Votes for Women board game marks 100 years since women's suffrage in the US
Kickstarter campaign launched on centenary of 19th Amendment.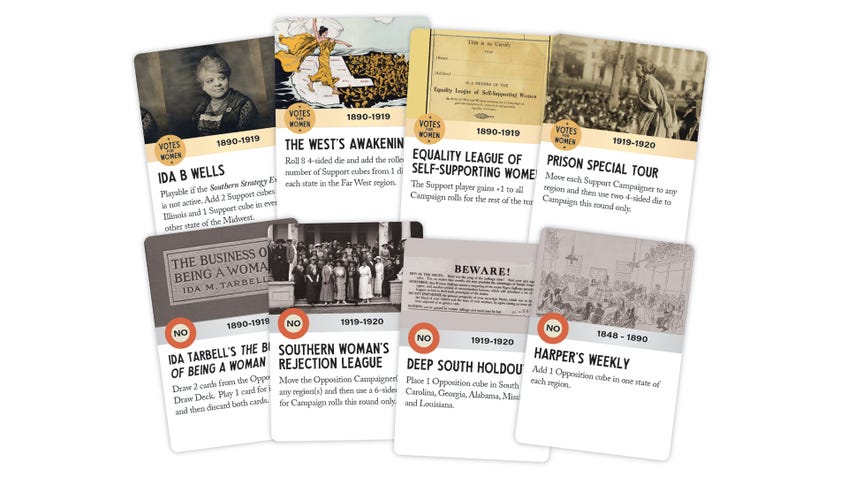 A new board game is marking 100 years since the US 19th Amendment was passed by recreating the women's suffrage movement that fought for the right to vote in the country.
Votes for Women sees players taking the same or opposing sides of the suffrage movement, with one or both players campaigning for the amendment's ratification in co-op or opposing its passage through the Senate in a competitive mode. The game can also be played in a solo mode.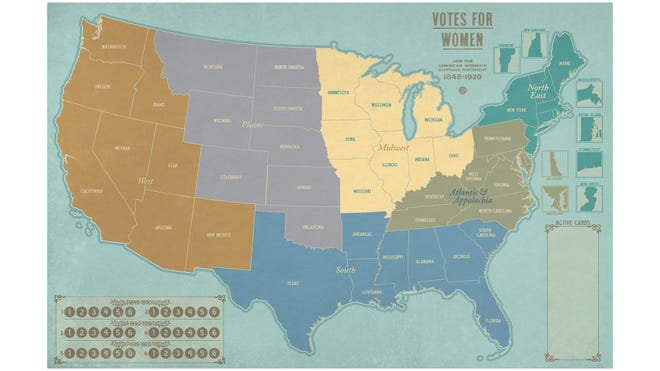 Players use cards to campaign, organise and call for votes in different US states, needing 36 states to pass in order to win or turn 13 states against the bill to stop it from progressing further. The card-driven gameplay is said to be easy to set up, with the cards featuring period artwork - including both familiar figures and those "who have been left out of the narrative" - and information on the game's historical background.
The game spans the time from the first women's rights convention held in Seneca Falls in 1848 up to the 19th Amendment's submission to the states by the Senate in 1919 and 1920. The 60-minute game portrays three eras during the nearly 70-year period, each culminating in important historical events that contributed to the fight for equality, including World War I and the 1918 Spanish flu pandemic.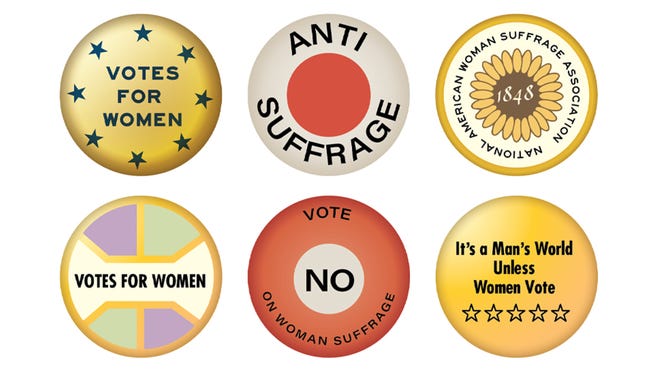 Votes for Women is the first design from creator Tory Brown, a strategist for progressive and women's issues.
"The story of suffrage has expanded greatly since I learned it in school. The game reflects a holistic view of the many who fought so valiantly for women's suffrage," Brown said. "Votes for Women also includes the often-overlooked effort to oppose women's suffrage and gives proper credit to the women who led organising against the expansion of political rights for women."
Historical board game outlet Fort Circle Games, which previously released The Shores of Tripoli, will publish Votes for Women next spring following its Kickstarter campaign, which is live now. The game's announcement and Kickstarter launch coincides with the 100-year anniversary of the 19th Amendment, passed on August 26th 1920.