You'll be able to playtest D&D's official virtual tabletop later this year
As Wizards of the Coast shows off more features for its ambitious online platform.
Dungeons & Dragons' Virtual Tabletop will be playable later this year in a playtest, Wizards of the Coast has announced.
An official virtual tabletop platform for D&D was announced last summer as part of One D&D, the tabletop RPG's upcoming next iteration that ties together a revised ruleset, online toolkit D&D Beyond and the ambitious virtual tabletop.
The latest look at the D&D Virtual Tabletop during today's D&D Direct stream showed off more of the app's features, including its impressive-looking 3D environments and spell effects - rendered in Unreal Engine 5 - animated monster miniatures and the ability to directly import characters from D&D Beyond. The gameplay clips showed character miniatures being moved around, dice being rolled in 3D and appropriately flamey fireballs being cast, as well as monsters and fire tokens being spawned in by the DM.
Among the other features said to currently be in testing are more in-depth interactions such as automated 3D dice rolls for AC, damage and saving throws; automatic initiative order; and the option to import and play on 2D maps as well as in 3D levels.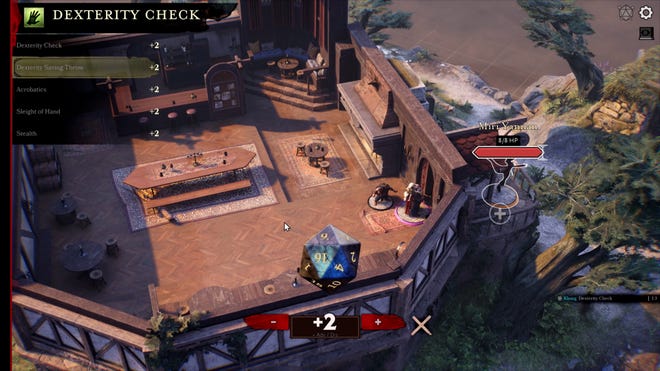 In a blog update, game director Kale Stutzman confirmed that the D&D Virtual Tabletop is still currently in a pre-alpha state of development, with the game's basic rules already added and the team working to adapt all of the monsters, spells and other material from the Player's Handbook and the Monster Manual into automated and animated form. Other planned features include the ability for the DM to change effects such as lighting, time of day and weather - such as adding rain or falling fire embers - to set the mood of a scenario.
Stutzman said that the app will allow players to experience Dungeons & Dragons' rules "as it's written", but with the flexibility for DMs to go beyond the rules and play as they want to.
The app will aim to support online play across PC, mobile devices and game consoles, with Stutzman describing the ability to play with people across multiple platforms as "the dream".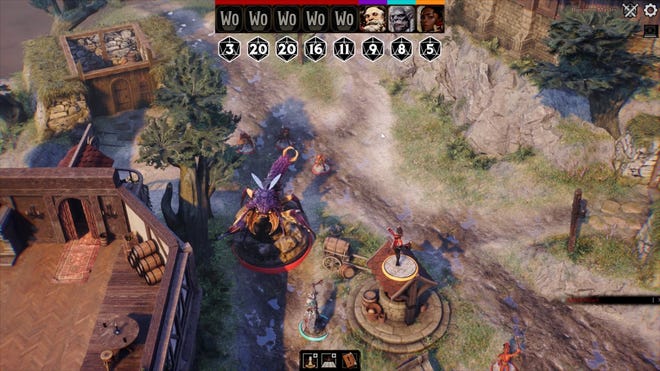 Content created by the D&D community will be "a big part" of the D&D Virtual Tabletop, according to Stutzman, adding that a marketplace offering third-party creations will be "core to the final experience".
"D&D is the first mod community," Stutzman said, adding that Wizards of the Coast wants to provide its official content, such as environments, as "building blocks" that people can break apart and use to make their own content: "That remix is core to the DNA of D&D."
D&D Virtual Tabletop is currently in testing with friends and family of Wizards of the Coast staff, with plans to "slowly" open up the app to more players over time.
As part of that rollout, Wizards of the Coast announced that a D&D Beyond playtest for the D&D Virtual Tabletop is planned for late 2023, with more details - such as how players can sign up - yet to be announced.