Masque of the Red Death brings 19th century gothic horror to D&D
Quoth the Dungeon Master, nevermore.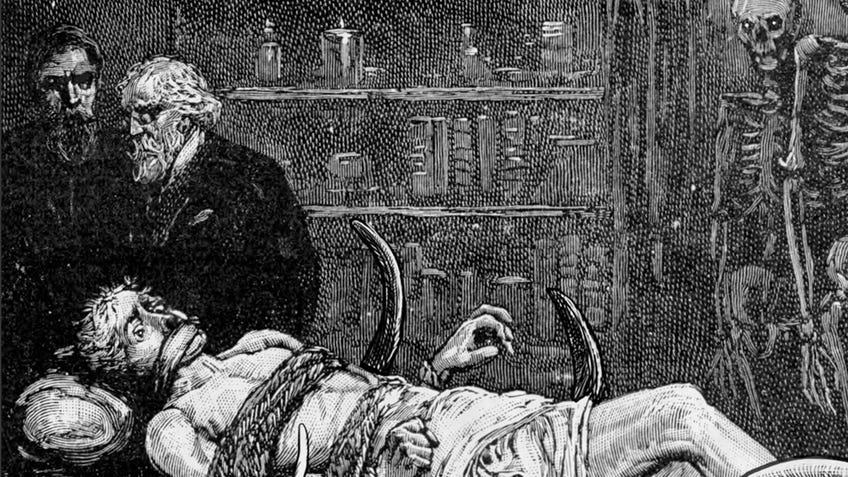 You can enjoy both Jack the Ripper and unknowable, creeping horrors with unofficial 5E Dungeons & Dragons book Masque of the Red Death the Player's Guide.
Adapted from a 2E Dungeons & Dragons Ravenloft sub-setting, the dark tome is based in Edgar Allen Poe influenced alternate universe Gothic Earth - a place first revealed in 1994 boxset Masque of the Red Death and Other Tales.
Here, the colonies are still alive, intrepid explorers travel the Poles, and forbidden magic rules the world - thanks to an alien darkness (literally spawned beneath a pyramid 5,000 years ago) known as the Red Death. As such, supernatural conspiracies and accursed monstrosities abound.
You play one of the hidden defenders of humanity, joining the likes of Sherlock Holmes in your quest to vanquish the nasties that linger in the shadows. This is because you have glimpsed the terrible reality behind the veil.
To amp up the horror, Masque of the Red Death the Player's Guide adds updated versions of the unique horror rules from the Dungeons & Dragons Ravenloft setting. These include fear and horror checks, plus the possibility of temptation from dark powers.
It also features five Victoriana themed character classes to play, such as the Sleuth. These comprise unique Archetypes: such as the Mystic, the Socialite and the Slayer.
In addition, there are plentiful resources on how to build up an appropriate atmosphere of horror and madness included, plus a guide to the Gothic London location and a multitude of secret qabals.
Masque of the Red Death is available on licensed community market Dungeon Master's Guild from $24.95 (£19), in both digital and physical incarnations.
The Ravenloft setting still lingers elsewhere in Dungeons & Dragons 5E, with the Curse of Strahd campaign book - which was based on infamous 1E adventure module Ravenloft, in which you explore a cursed castle and defeat cruel vampireStrahd Von Zarovich.
Learn more about the dark-lord Strahd, and a range of other wild worlds with our guide to the best Dungeons & Dragons 5E campaigns. Furthermore, fans of unusual Dungeons & Dragons adventures might enjoy taking a look at murder mystery meets D&D one-shot Murder on the Eberron Express.