Video chat app Backyard comes with clones of Codenames, Cards Against Humanity and other board games
With games inspired by Secret Hitler, One Night Werewolf and Fish Bowl on the way.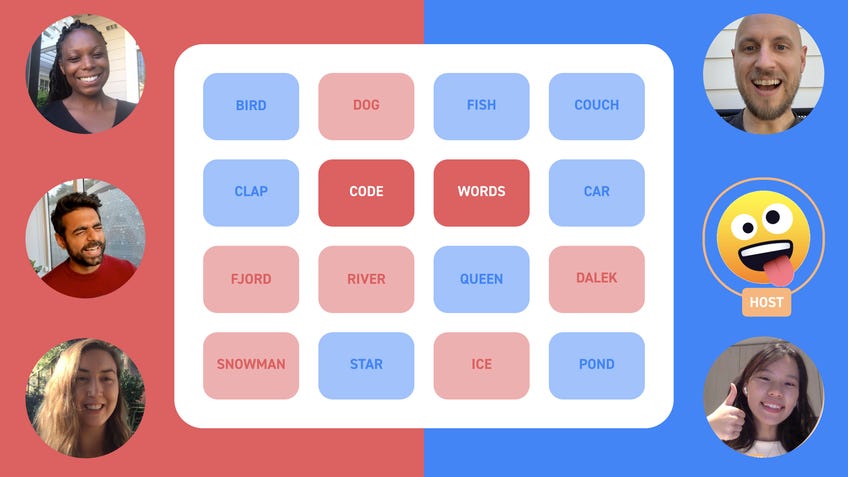 A new chat platform is launching later this month with a selection of online board games that might look quite familiar.
Backyard is a video, voice and text app created by former members of live streaming site Twitch, Words with Friends and FarmVille game studio Zynga, social media giant Facebook, and video game publisher Electronic Arts.
According to its creators, the browser-based platform stands apart from the likes of Zoom or Google Meet - both of which have seen use spike during the ongoing COVID-19 lockdown - by including games alongside the chat features, allowing users to play together in the same window as their video call. Players can create and share 'rooms' using links that can be passworded for private sessions.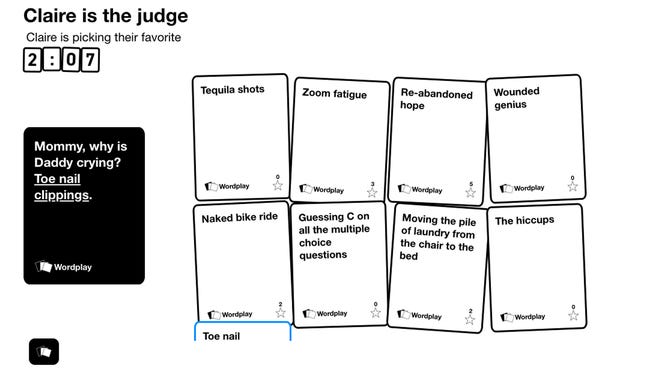 The games available to play right now as part of Backyard's free alpha include a drawing guessing game called Doodle, which appears to involve players guessing a picture one letter at a time, as well as crosswords and chess. There are also digital word games inspired by Scrabble and Boggle, called Letter Tile and Word Scramble.
The line-up also features some games that appear to be effectively clones of popular party games Codenames and Cards Against Humanity, respectively titled Codewords and Wordplay: Cards Against Humans. Backyard's list of titles refers to the games as being "inspired" by the two party favourites. (It's worth pointing out, of course, that Cards Against Humanity was itself heavily based on smash-hit fill-the-blank game Apples to Apples.)
In terms of games that don't resemble existing board games (as far as we can see, anyway), there's Tanx, "a team based tank game where you battle in a maze" and Marbles, "a game about rolling a ball from A to B as fast as possible". More generally, there's a shared whiteboard that can be used to scribble things or play other drawing-based games.
More games are planned to be added to Backyard in the future, including One Night Werewolf - the latest reincarnation of the classic social deduction game - and Bloxors, an "abstract strategy board game" inspired by colourful tile-placement hit Blockus.
Also said to be "coming soon" is Secret Dictator, a game described as "a dramatic game of political intrigue and betrayal set in 1930s Germany" that doesn't mention Secret Hitler by name but certainly appears to be drawing from the popular hidden role game.
Fishbowl, meanwhile, draws on the premise of "a guessing game with rounds of Taboo, Passcodes and Charades" seen in both the original public domain game with which it shares its name (also known as Celebrity) and party game Monikers - meaning that players must communicate a secret word or phrase without saying specific words, then using only one word, then acting out the answer.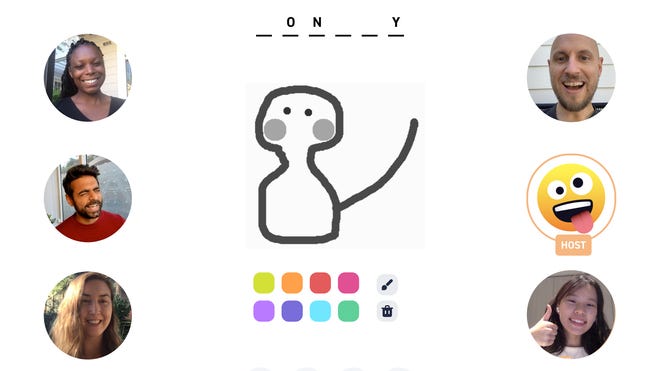 The final game headed to Backyard is Figure Drawing, a game that appears to make sure of the platform's video calling, with players taking a pose before colouring in the picture of their body.
New games will be added to Backyard every week, according to its creators. The app is currently planned for a full launch around Thanksgiving, with complete access for guest accounts remaining free until 2021. No details on pricing have been given.