Creator of MTG's Commander format Sheldon Menery has passed away
"Godfather of Commander" remembered by family, friends and TCG players worldwide.
Sheldon Menery, the "Godfather of Commander" and creator of Magic: The Gathering's popular multiplayer format, has died.
Menery's wife, Gretchyn Melde, announced news of his passing on September 8th via Facebook. He reportedly "passed away peacefully" following a seven-year battle with throat cancer. Beyond creating Commander, he also helped found the Commander Rules Committee, an independent and all-volunteer organisation that has since shaped and balanced the format over the decades.
"I know Sheldon touched many lives and I can't put into words how much he will be missed. We will all grieve at his leaving, but we can be relieved his suffering is over," Melde wrote on Facebook. "An announcement for a memorial gathering will be coming out in the near future."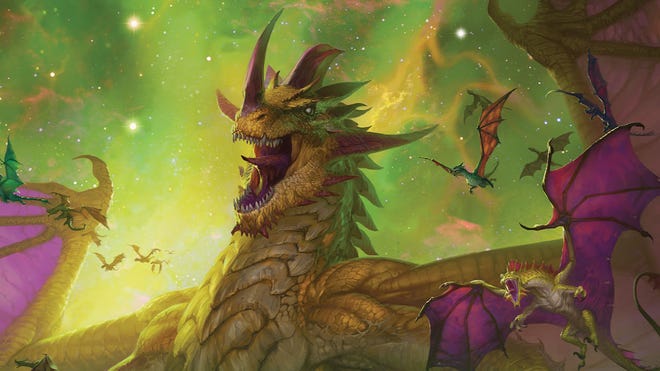 Wizards of the Coast published its own remembrance later that same day. The company behind Magic: The Gathering regularly hosted Menery's writing and thoughts on the trading card game throughout the years. He served as a competitive Level 5 judge until his retirement in 2011, during which time Wizards said he helped to shape the judging program from its foundations.
"Sheldon was known for his kindness and generosity among the community, and he sought to make the game a welcoming and enjoyable experience for players of all levels and backgrounds. His passion and enthusiasm for the game and its community seemed boundless, and he took pride in his work with the game," the memorial post reads. "Sheldon is a legend who will be remembered for many years to come and whose legacy will live on through countless players."
Menery was born on the Fort Meade military base in Baltimore before serving 20 years in the US Air Force's communications and computers division, according to a memorial page on WeRemember. He spent two tours in Brussels for NATO, served during the Gulf War and reportedly once worked for former Vice President Dick Cheney. Menery met his wife, then an aerospace engineer, during a tour at Langley Air Force Base in Virginia.
Menery reportedly first encountered the MTG variation that would eventually become Commander while serving at Elmendorf Air Force Base in Anchorage, Alaska. Polygon reports that the Elder Dragon Highlander (EDH) format grew out of the homebrew games that he and other service members played during that time. He would further refine and expand the casual-minded format, which uses a 100-card deck of singletons (no more than one copy of each card) helmed by a legendary creature - or commander - during his time as a competitive judge. It has since expanded to become the most popular way to play MTG, and Wizards of the Coast fully and officially supports the format with virtually every new set.
"Perhaps the greatest legacy Sheldon leaves behind is his unconditional love for his family and friends. He often said that his true talent was surrounding himself with excellent people," the memorial page reads. "That's because he was an excellent person. He treated his friends — many of whom became family — with a level of kindness, generosity, and respect that few could match."