What are you playing this weekend? Here's what we've been playing!
Tell us what's on your table.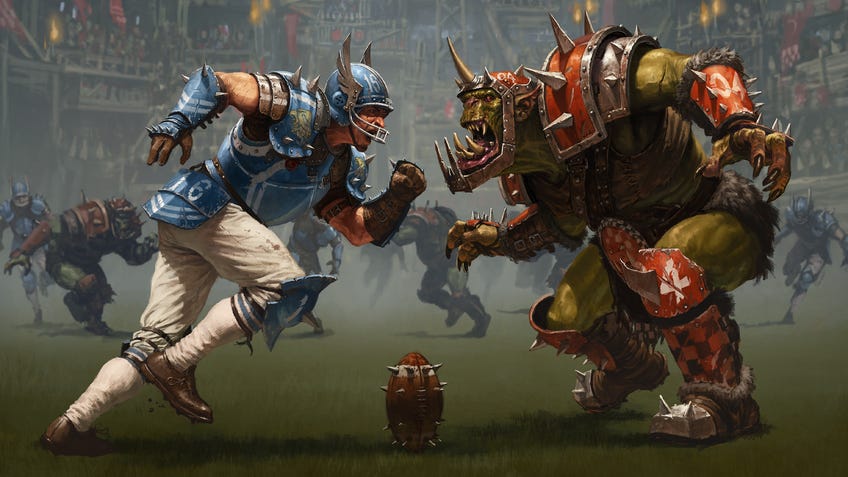 The Dicebreaker team is out for Good Friday today, but that won't stop our regular weekly feature from returning!
Every Friday, we gather to discuss the games that are keeping us glued to the tabletop like hastily-assembled miniatures.
From the latest board game and RPG discoveries to old favourites, expect to see more thoughts on games we've covered elsewhere on the website and YouTube channel, along with other games we haven't found a chance to talk about elsewhere just yet.
This week, Matt's been back on the pitch in Blood Bowl, Maddie's been building circuits in Spintronics and Wheels has been checking out promising Slay the Spire killer Wildfrost.
We also want to hear what you've been playing lately! Whether it's something you just picked up and haven't had a chance to crack open yet, a rulebook you've spent every spare moment poring over before game night, or a game you're playing for the 100th time, we love to hear what's exciting you!
Let us know in the comments what you've been playing recently!
---
What We've Been Playing - April 7th 2023
Blood Bowl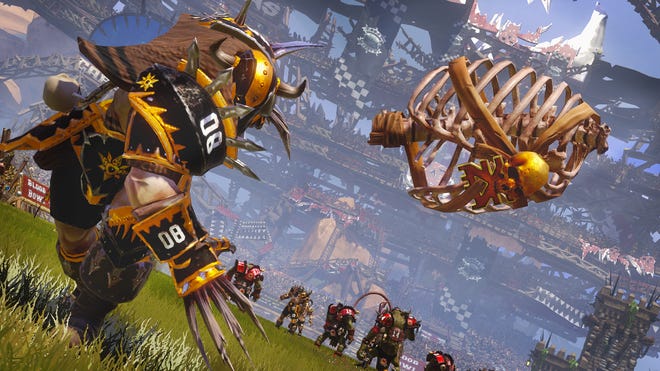 Having heard Blood Bowl 3 is quite ropey, to say the least, I returned to Blood Bowl 2 over the weekend - the last faithful digital adaptation of Games 'Warhammer' Workshop's gloriously violent and silly football-but-with-orcs-and-ratpeople series of miniatures games.
I love Blood Bowl in all its forms, but am shamefully yet to put together more than a couple orcs for the latest boxed tabletop set, Second Season Edition, so the video game makes for a suitable alternative for now.
God, what a game! As I've previously written, Blood Bowl is my favourite miniatures game because it manages to make failure fun. It's ridiculously entertaining to watch a player slip over and KO one space from the touchline because you decide they should 'Go For It', or to have a series of butter-fingered catchers struggle to pick up the ball from the floor, leaving it bouncing around across the pitch.
It's hard to take anything seriously, and that's the point. Whereas rolling rubbish in Warhammer 40k and other combat-focused wargames (or even D&D) just leads to a tedious load of nothing happening as a bunch of boltgun shots vanish into the ether, every roll in Blood Bowl causes something to happen - whether it's Keatonesque slapstick (in one match, only two players were left standing) or the genuinely impressive pitch-long sprints and distance throws that keep sports fans hooked every Super Sunday.
Blood Bowl also nails the darkly satirical tone that Warhammer 40,000 has struggled to maintain over the years. Shoving players into the crowd leads to violent off-pitch injuries, players can deliberately foul opponents on the floor, and there's even a chance the refs might go rogue. It's the kind of playful parody that so many big tabletop games are lacking, that doesn't take away from the fact that playing the game itself is hugely fun.
Matt
---
Wildfrost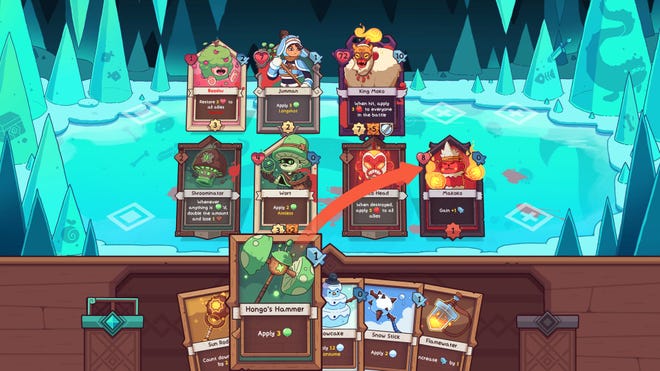 I've had the pleasure of playing an early access copy of Chucklefish's Wildfrost for review (coming out this Saturday on our YouTube channel!) and let me tell you in advance that this game is absolutely phenomenal. I always have high expectations from Chucklefish as a studio and they've knocked it out of the park again with this incredibly stylish and addictive deckbuilding rogue-lite. Could this be a Slay The Spire killer? There's only one way to find out. See you on Saturday!
Wheels
---
Spintronics
I sat down with Wheels over lunch to try out the circuit-building board board game Spintronics.
It's technically an educational game that teaches you about electricity, and there were many moments when I was brought back to secondary school science classes, but it's also an incredibly satisfying puzzle game. The box comes with actual cogs and gears to line up with plastic chains you build to create different circuits.
We're still only in the tutorial section where we work out the limits of each component but it's clear the puzzling ramps up as we've already been stumped on a few of the tasks. Slotting together the physical pieces gives you a fantastic visual to work with and allows you to properly test if your solutions work. If the circuit doesn't stop and start when we press the switch then we need to take it apart and try again.
It was great head-scratching fun, and I could see myself absolutely loving it as a kid.
Maddie