7 Wonders and Just One publisher acquired by X-Wing, Pandemic and Keyforge owner Asmodee
Repos what you sow.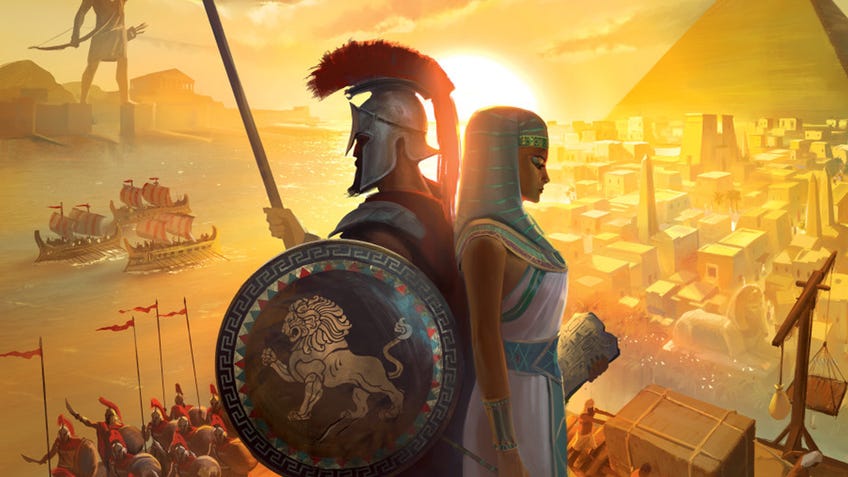 Board game distributor Asmodee has acquired Time's Up, 7 Wonders and Cash 'n Guns publisher Repos Production - which has sold several million games aimed predominantly at family audiences since its 2004 inception.
Notably, the publisher's word-based party board game Just One won last year's Spiel des Jahres award, the prestigious German 'Game of the Year' prize. For three to seven players, you each write down a one-word clue to help the round's guesser figure out a secret answer. Any matching hints are cancelled out, so you'll have to offer relevant but unique words to help.
Meanwhile, Repo's title 7 Wonders is often mentioned as one of the best board games of all time. In it, you each play a leader of one of seven great cities from the ancient world. By drafting cards each round, you'll gather resources, erect buildings and resolve military conquests. The player with the most victory points at the end wins. 7 Wonders was followed by two-player board game spin-off 7 Wonders Duel, which has gone on to sell over one million copies.
7 Wonders is part of Repo's Connoisseur range of games, which also includes Cash 'n Guns. These games all have slightly complex rules, but playthroughs rarely last more than half an hour. In total, the studio has published 55 games since it was established.
Original Repos founder Cédrick Caumont is leaving the company to found independent studio Captain Games. As such, the publisher will now be headed up by Thomas Vermeir, who has 15 years of experience working with Repos as an external consultant.
Last year, Repos published fantasy co-op board game Last Bastion, a remake of the popular Antoine Bauza board game Ghost Stories.
Repos joins a number of tabletop publishers owned and acquired by Asmodee, including the makers of Catan, Ticket to Ride label Days of Wonder, Pandemic studio Z-Man, and Star Wars: X-Wing and Keyforge home Fantasy Flight Games. The latter studio recently saw a spate of lay-offs across multiple departments.
There have been no major board games announced by Repos for 2020 as of yet.