Ticket to Ride, Pandemic and Keyforge maker wants to turn its board games into video games
Codeboard.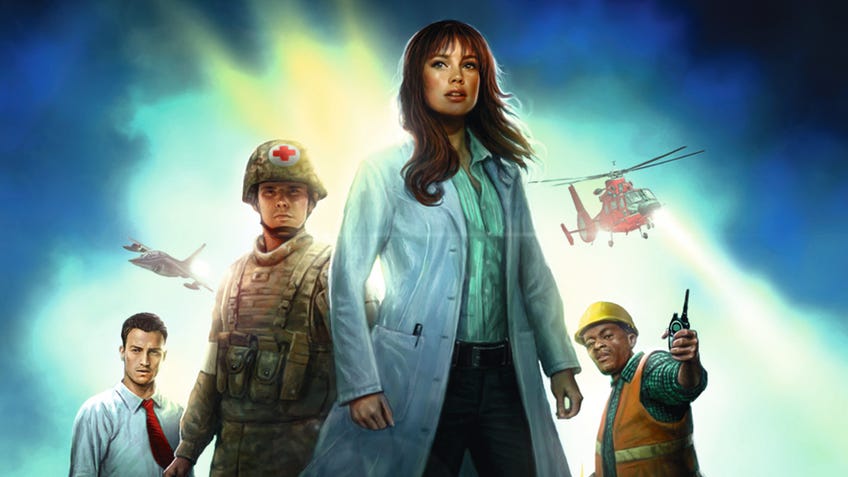 Asmodee, the company behind a number of popular tabletop titles such as beginner board game Ticket to Ride, card game Keyforge and co-op board game Pandemic, is looking to make some of its biggest games into video games.
The board game behemoth - which owns publishers such as Keyforge and Arkham Horror label Fantasy Flight Games, Pandemic maker Z-Man, and Ticket to Ride studio Days of Wonder - has announced its plans to open up its board game catalogue to companies able to adapt its games for PC and video game consoles.
"Developers (of the video game variety) looking for deep publishing partnerships including development and marketing support can connect with Asmodee Digital, the world's largest platform for board game conversions across all major interactive gaming formats," it said in a press release.
Asmodee currently has over 250 tabletop games and properties in its catalogue, while its development studio Asmodee Digital has brought the likes of Gloomhaven, Scythe and Mysterium - some of the biggest and best board games of recent years - to PC in digital incarnations.
"Now, while we can't wait to disclose some of the exciting titles we have been working on, and to sign new ones, we also look forward to working with the experienced licensing team at Asmodee Entertainment to further expand the range of interactive games based on our sterling array of Asmodee properties," said Asmodee Digital COO Nicolas Godement.
Founded in 1995, Asmodee develops its own games and also publishes and distributes titles from other companies. Over the years, it has acquired several other major board game publishers such as F2Z Entertainment - the owner of Z-Man and Stuffed Fables maker Plaid Hat - and Catan Studio.
Fantasy Flight recently shuttered its own digital arm, Fantasy Flight Interactive, as well as reportedly suffering a spate of layoffs across the publisher's RPG team. The firm has produced tabletop roleplaying games such as the Star Wars RPG, the Legend of the Five Rings reboot and was working on an upcoming tabletop RPG adaptation of unique deck game Keyforge.
Asmodee is yet to announce any upcoming digital adaptations of its games.