Bonfire, the next board game from Castles of Burgundy creator Stefan Feld, has first details and artwork revealed
It's lit.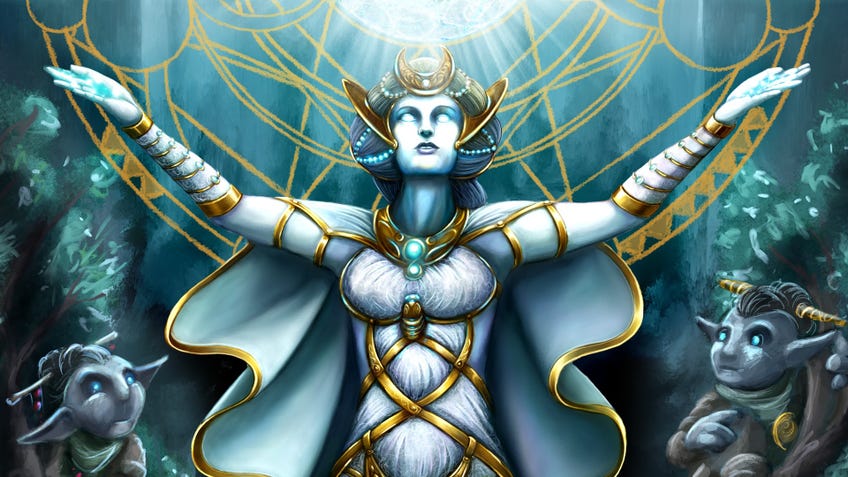 The latest board game from Stefan Feld, designer of The Castles of Burgundy, has been revealed as Bonfire.
Details of Bonfire were first posted on German website Brettspielbox.de, which revealed the board game as a fantasy title where the players assume the role of gnomes who embark on a mission to reignite a life-giving bonfire by making offerings and undergoing tasks. The upcoming board game was reportedly originally planned to be set in South America before being rethemed for a fantasy setting.
Publisher Hall Games has since revealed exclusively to Dicebreaker that Bonfire will play with between two and four players in up to 90 minutes. It added that a single-player mode is planned for the future, but whether Bonfire will release as a solo board game is yet to be confirmed.
Hall Games also confirmed the game's name and provided Dicebreaker with cover art that matches images of the game's prototype published by Brettspielbox.de.
Each turn of Bonfire will see players performing a variety of actions by playing different tiles - enabling them to collect resources, restore the landscape, make offerings and more - and switching the tile colour once the task is completed.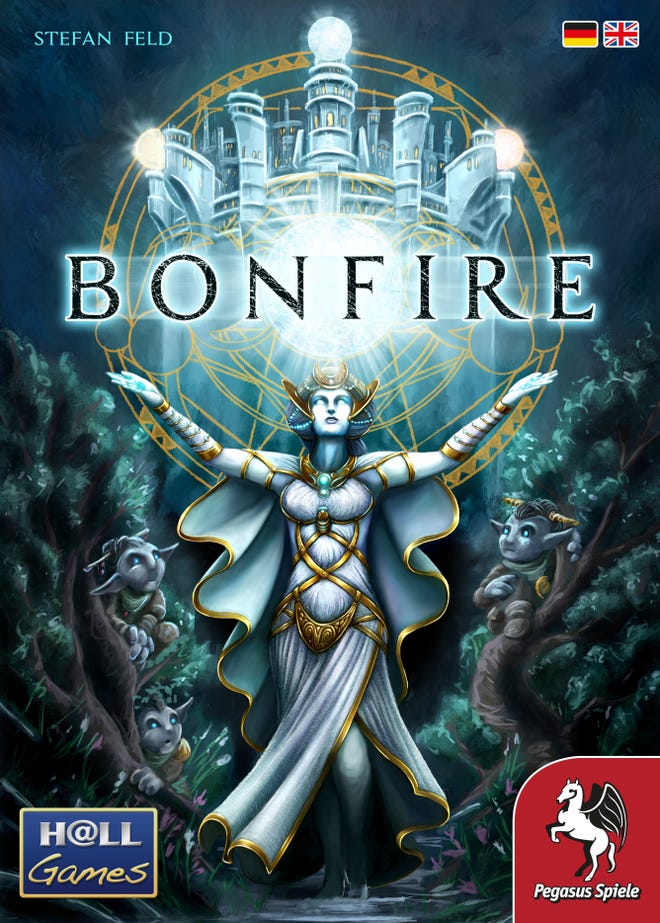 Victory in Bonfire comes from collecting the most victory points by finishing tasks, matching landscapes and corresponding portals.
Hall Games previously published trading game At the Gates of Loyang - designed by Uwe Rosenberg, creator of two-player board game Patchwork and beginner board game Cottage Garden - and Aquasphere, created by Feld.
Feld's The Castles of Burgundy is a board game set in medieval France that casts players as aristocrats set on building new settlements and castles, as well as growing trade within their princedom. Two to four players lay down tiles to grow their territory and collect goods to exchange for additional tiles, with each tile offering new benefits and ways to score victory points. After five rounds, the game ends and the winner is whoever holds the most impressive princedom - determined by the most victory points.
An image for a possible sequel to The Castles of Burgundy, called The Castles of Tuscany, was recently posted on Twitter by the This Game is Broken podcast. Publisher Ravensburger confirmed that the game is currently in development to Dicebreaker, but declined to provide further details on the game or its release date.
It's not often an announcement makes me swear loudly in to an empty room but... A new standalone sequal to one of the greatest games of all time. @RavensburgerNA pic.twitter.com/43lBjFVlCe

— This Game is Broken (@TGiBpodcast) January 30, 2020