Co-op board game series Chronicles of Crime looks to the future of 2400 in spin-off trilogy
Three games will be released as part of Millennium series.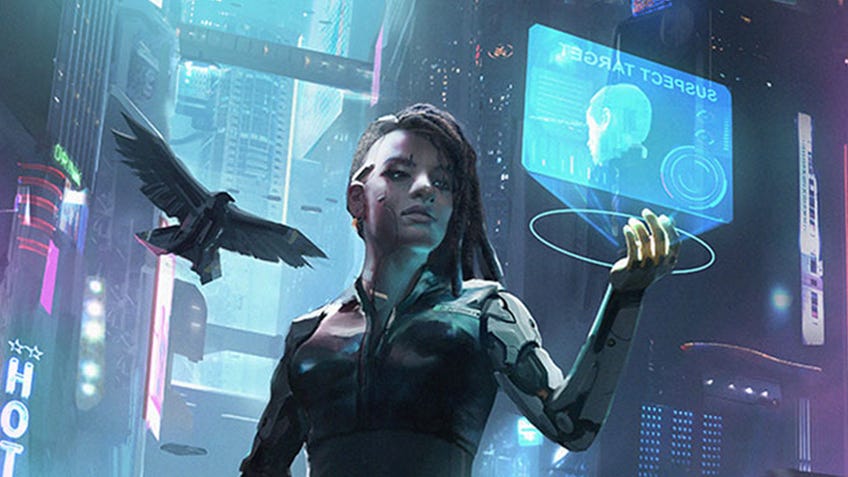 Solve mysteries and time-travel in Chronicles of Crime: The Millennium Series, a spin-off trilogy of co-op board games.
The original Chronicles of Crime board game had one to four players assuming the roles of investigators searching for clues in a series of five potential scenarios. In the game, the players chose a scenario and selected it in the Chronicles of Crime companion app for mobile, which then displayed a variety of clips containing clues and other important information that players could use to solve the mystery.
Publisher Lucky Duck Games told Dicebreaker that The Millennium Series is a trilogy of standalone board games that follow the Lavel family through three separate eras - the 1400s, 1900s and 2400s - and can be played straight out of the box. Whilst players are free to experience any of the games individually, all three have connecting narrative elements and Easter eggs to discover.
Each game in the series utilises the same app-supported system as the original Chronicles of Crime, but offers new settings and some unique gameplay elements connected to those settings.
For example, in Chronicles of Crime: 2400 players will be using speculative technology to look for clues - such as a pet cyber-raven that can analyse evidence and search for information online - whilst having to navigate the perils of the far future. Players will also be able to obtain cybernetic enhancements to increase abilities and give them super senses.
Lucky Duck Games is the company responsible for creating party board game Paranormal Detectives and tabletop adaptations of hit mobile games Fruit Ninja, Kingdom Rush and Jetpack Joyride.
Chronicles of Crime: The Millennium Series will be launching on Kickstarter on March 3rd, before getting a retail release sometime in the future. Pledgers will be able to pay $30 (around £23) for one game and $79 (£60) for all three in the series.