Cosmic Encounter Duel is a two-player spin-off from the chaotic board game classic
Alone in space.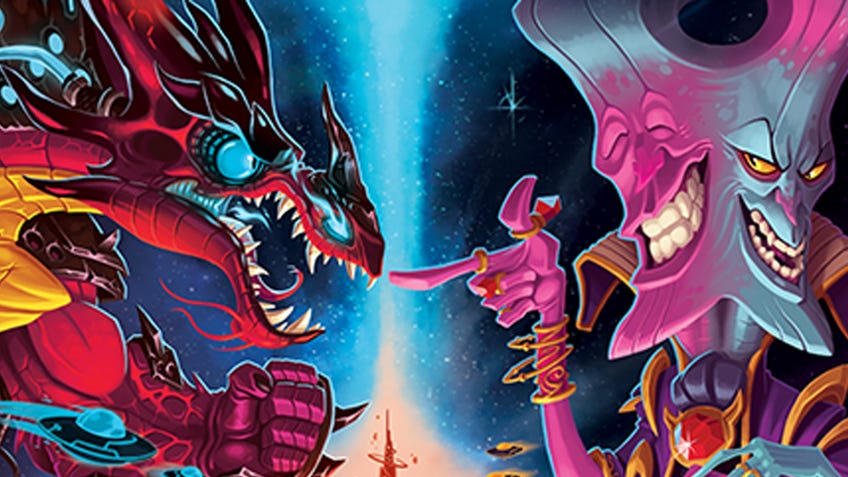 Go one-on-one with an alien opponent to win galactic citizenship for your species in the new two-player version of classic strategy board game Cosmic Encounter.
In Cosmic Encounter Duel each player must select a species and rally their alien forces to successfully conquer five planets before their opponent.
As in the original Cosmic Encounter, players begin Duel by selecting their chosen species, with this two-player board game introducing 27 new alien races to the universe. Each species will have its own unique flavour and abilities to assist players in their quest for ultimate dominance - though, of course, not every alien attribute is necessarily beneficial - with the novelty of each session coming from the different possible combinations of races chosen.
An example of one of the brand new species included in Cosmic Encounter Duel is the Cheater, who has the option to give themselves an advantage over their opponent by literally breaking the rules - as long as they can do it without the other player calling them out.
You won't be conquesting alone, as you'll be able to ally yourself with other races who can assist you during duels - replacing the shifting alliances with other players in the original game. Whenever you want to acquire control over another planet you must choose from a collection of 20 spaceships to deploy, with each one able to fight, reinforce or retreat if things are going badly.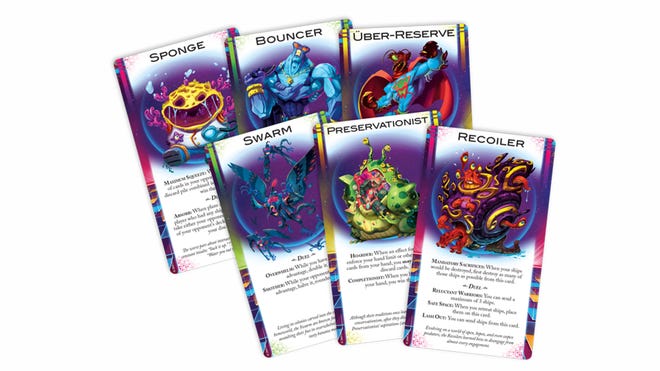 Whereas classic Cosmic Encounter had players taking turns to draw destiny cards, with each one directing them towards an enemy planet to subdue, Duel sees each player simultaneously taking cards which could show one of three possible actions: either a refresh card, which enables the recovery of ships; a discovery card, which has the player targeting a planet for control; or an event card, where the player species must tackle a random challenge.
The previously mentioned duels work a little differently from combat in the original Cosmic Encounter, as although you will be deciding how many ships to launch, you'll be doing this entirely in secret - not unlike bluffing games like Sheriff of Nottingham, of our favourite beginner board games. Additionally, you'll also be covertly selecting a standing tactic from your available pool to either guard your ships or shoot the enemy with.
Cosmic Encounter Duel is being published by Fantasy Flight Games and is due for release in April 2020. If you haven't played the classic, this could be your chance to enjoy one of the best board games in or out of this world.