Cut up cards to create your kingdom in Spyfall makers' board game Cutterland
Playing with scissors.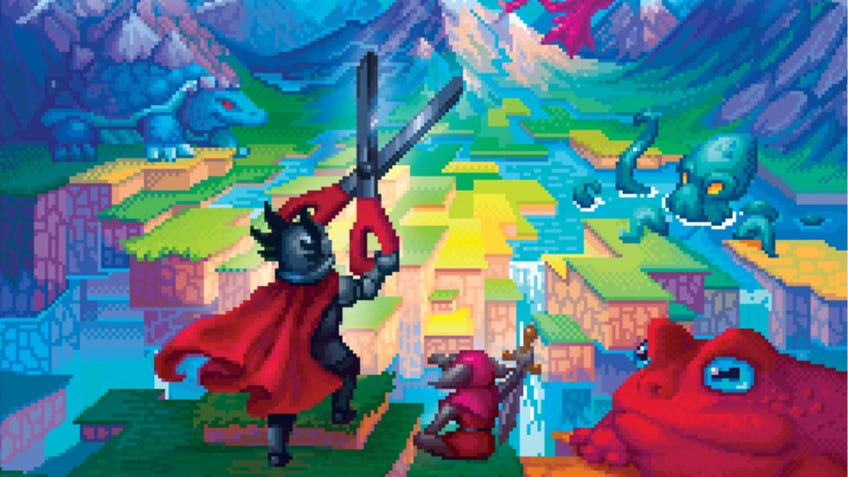 Create a custom fantasy kingdom by cutting up cards in Cutterland, the latest board game from the creators behind Spyfall.
A board game for two to four players, Cutterland is about creating new lands for heroes to conquer by cutting out the different pieces of card and strategically placing them together.
Cutterland starts with players sharing out the game's cards, which they then must cut out in shapes that allow the pieces to fit together with one another - with every card being made up of a three-by-four grid. Each square on the grid can show a different terrain, such as plains, moors and wetlands, and some kind of creature - for example, a giant squid - which must be slotted together in particular ways to score points.
The creatures in Cutterland prefer to be in certain environments and have certain neighbours (or for some, none at all), so players will need to create their kingdoms carefully in order to please all the monsters in it. Whichever player creates the most harmonious kingdom scores the most points and wins the game.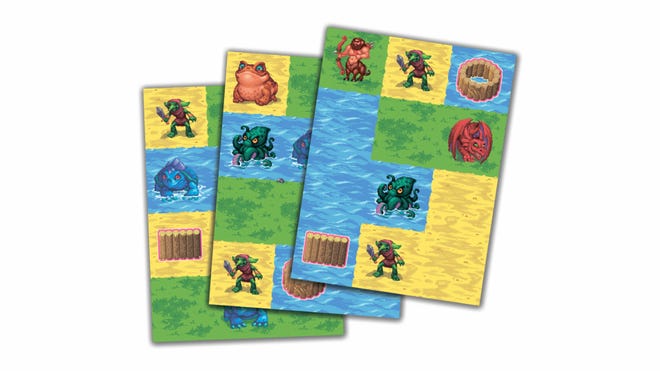 Cutterland has a very similar concept to recent board game ClipCut Parks, which was released last year and also featured players using scissors to create various environments by cutting up pieces in the box. However, unlike ClipCut Parks Cutterland uses card instead of paper sheets and has no dice rolling element.
Late last year publisher Hobby World also announced it would be debuting Spycon, the spiritual sequel to the party board game Spyfall, at Gen Con 2020 - which will be taking place from July 30th to August 2nd.
Cutterland is set to release alongside two individual 'Recharge' packs: a Classics set containing cards featured in the original game, and a Mashroom set that'll include a new creature for players to please.
There is currently no confirmed release date or retail price for Cutterland.