Dead of Winter is now owned by Fantasy Flight, as Pandemic creator Z-Man acquires Mice and Mystics
Following previous publisher Plaid Hat's independence.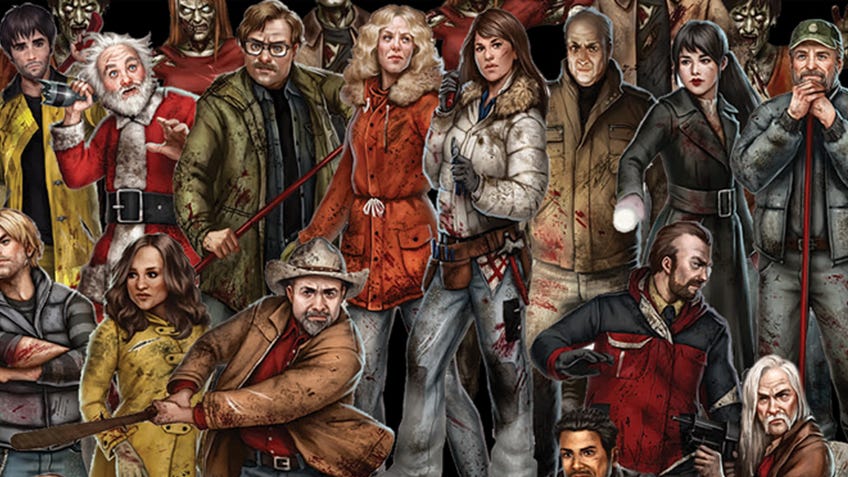 Arkham Horror, Keyforge and X-Wing publisher Fantasy Flight Games has acquired hit horror board game Dead of Winter, while Pandemic maker Z-Man has taken control of family board games Mice and Mystics and Stuffed Fables.
The studios' acquisition of the popular board games follows previous publisher Plaid Hat Games' reacquisition by founder and studio head Colby Dauch, breaking it out of the Asmodee family - which includes Z-Man, Fantasy Flight and various other labels - after five years and making Plaid Hat an independent outlet once again.
As part of the move, Plaid Hat has transferred the rights to many of its most successful tabletop properties to Asmodee, while retaining ownership of a few of its remaining series.
Fantasy Flight has taken control of both Dead of Winter - the co-op board game for two to five players that sees a group of players work together to survive in a world infested with the undead - and its spin-off card game Raxxon, which is set in the same universe. Dead of Winter co-creator and Raxxon designer Isaac Vega announced that he was leaving Plaid Hat after a decade at the studio as part of the move to independence. The games join Fantasy Flight's catalogue of games including horror board game Arkham Horror and unique deck game Keyforge.
Z-Man - known for co-op board game Pandemic and beginner board game Carcassonne, among others - has picked up both family board game Mice and Mystics and its spiritual successor Stuffed Fables, both designed by Jerry Hawthorne. The games are family-friendly dungeon-crawlers that see the players exploring a castle as mice and defeating childhood nightmares as stuffed toys, respectively.
Stuffed Fables was the first game in the Adventure Book Game series, which sees a book used in place of a game board. The latest game in the series, Aftermath, has also been acquired by Z-Man, alongside its card game spin-off Aftermath.
Despite giving up ownership of many of its biggest board game series, Plaid Hat has retained ownership of recent titles such as programming robot game Quirky Circuits - which was created by Mansions of Madness co-designer Nikki Valens - and hidden movement board game Specter Ops, designed by Emerson Matsuuchi.
Plaid Hat recently announced a new entry in its Crossroads series - the collection of board games started by Dead of Winter in 2014 - called Forgotten Waters, an adventure board game involving pirates, treasure and sea monsters. The game will be released on April 10th.