Mice and Mystics publisher Plaid Hat goes independent, Dead of Winter co-creator departs
Gives up rights to Stuffed Fables, Aftermath and more.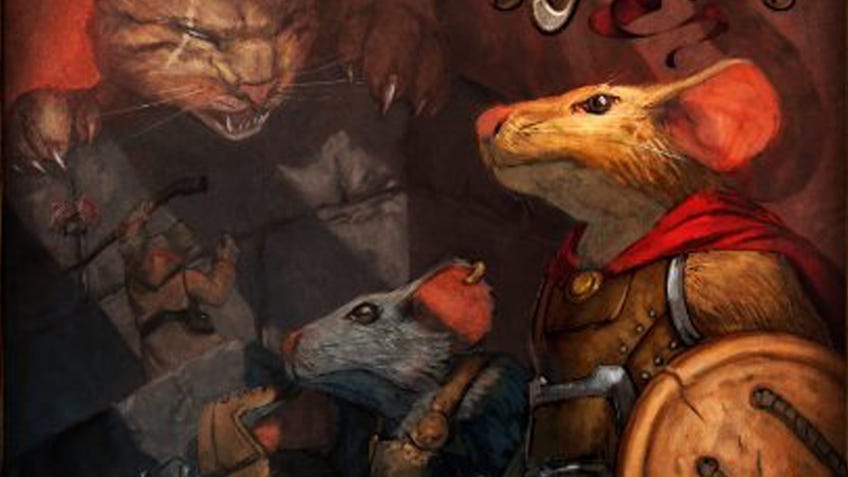 Plaid Hat, publisher of co-op board games Dead of Winter and Mice and Mystics, is an independent studio once again.
The independence comes as the result of Plaid Hat Games founder and studio head Colby Dauch reacquiring the company from board game giant Asmodee, which has owned the firm since 2015. Asmodee took control of Plaid Hat, along with Pandemic publisher Z-Man, as part of a buyout of the firms' previous parent company F2Z Entertainment.
Plaid Hat is best known for Dead of Winter, the co-op horror board game set in a zombie apocalypse published in 2014. Dead of Winter was the first release in the Crossroads series, which has since been expanded by sci-fi game Gen7 and this year's upcoming pirate adventure Forgotten Waters.
The studio also produced family board game Mice and Mystics, which was followed by spiritual successor Stuffed Fables and other titles in the Adventure Book Game series, which see a book used as the games' board, including last year's post-apocalyptic survival game Aftermath . It was also the publisher of SeaFall, the legacy board game by Pandemic Legacy co-designer Rob Daviau.
In its announcement of the reacquisition, Plaid Hat said that it would retain the rights to titles including Emerson Matsuuchi's stealth action board game series Specter Ops and last year's Quirky Circuits, by Mansions of Madness co-designer Nikki Valens.
However, it would no longer own many of its most successful board game properties, such as Mice and Mystics, Stuffed Fables and Dead of Winter (plus its card game spin-off Raxxon), which will now be controlled by Asmodee studios Fantasy Flight Games - home of Keyforge and Arkham Horror - and Z-Man.
Following the announcement, Dead of Winter and Forgotten Waters co-creator Isaac Vega revealed that he would be leaving Plaid Hat to pursue his own creative projects, after a decade working at the publisher.
Short Announcement: I am leaving Plaid Hat Games, on good terms, and going off on my own. Details on that are still pending. The people at Plaid Hat are still my good friends and still a part of my life. I wish them the best in their future! Long announcement below! pic.twitter.com/LRU4SoQznH

— Isaac Vega(@IsaacOnEarth) February 28, 2020
Plaid Hat's next release will be Forgotten Waters, an adventure board game that sees players become pirates seeking treasure and infamy on the high seas, with a compatible mobile app and a heavy emphasis on storytelling and player choice. The upcoming board game is set to be released on April 10th.
Dicebreaker has reached out to Plaid Hat for further comment.