Doodle on your dice in Kingdomino creators' party board game Draw 'n' Roll
Six-sided sleuthing.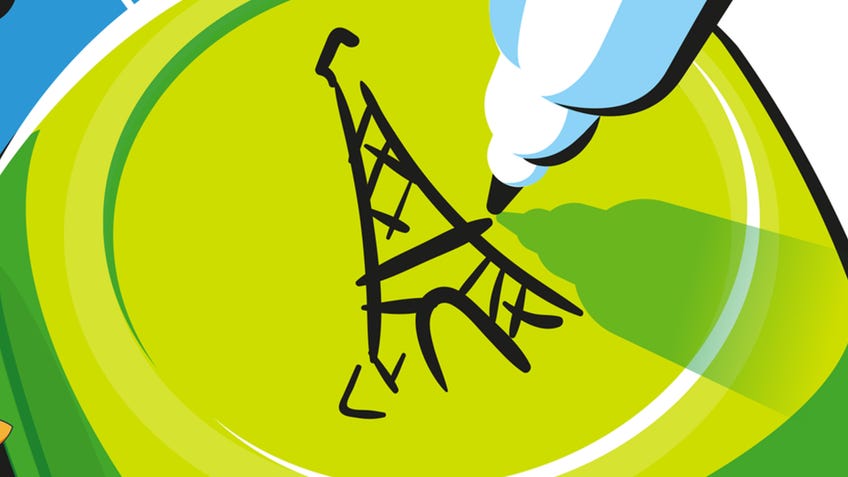 Sketch and scatter dice in Draw 'n' Roll, a newly-announced party board gamefrom the makers of Kingdomino and Photosynthesis.
A board game for two to six players, Draw 'n' Roll sees everyone competing to guess each player's hidden answer by interpreting the images drawn on dice faces and deducing what the collage could mean. Each player takes it in turns to choose a theme and sketch an image on each die pertaining to that particular theme - for example, drawing a bowl of spaghetti, a pie and an egg on one dice to indicate food - before rolling those dice.
However, players will not be able to touch those dice once they're rolled so they will need to look at them from every angle if they hope to get a full picture. (Or otherwise pray that they land with the most comprehensively drawn side face-up)
The player who successfully guesses the most themes is named the winner.
Draw 'n' Roll is designed by Antonin Boccara, the creator behind Fiesta de los Muertos - a party board game in which players guess each others' characters before they ascend back to the afterlife - which was recently nominated for French board game of the year prize As d'Or in the game of the year category. Fiesta de los Muertos is up against other beginner board game titles such as Little Town, Oriflamme and Draftosaurus - which was co-created by Antoine Bauza, the designer of 7 Wonders.
According to BoardGameGeek, Blue Orange, the publisher behind Draw 'n' Roll, Kingdomino, Photosynthesis and more, has also announced Knock! Knock! Dungeon - a quick co-op board game about dungeon-delving - set-collection card game Valentine's Day and Maracas, a board game from Citadels designer Bruno Faidutti in which players shake maracas and guess how many gems are inside each one. The publisher also announced that it had acquired the rights to frantic card game Taco Cat Goat Cheese Pizza designed by Dave Campbell.
Draw 'n' Roll will be released sometime in 2020, with a price yet to be confirmed.
Watch Wheels, Lolies and Johnny play Blue Orange game Dice Academy below!