Build the Foundations of Rome in next board game from Century: Spice Road and Specter Ops designer
Built in a play.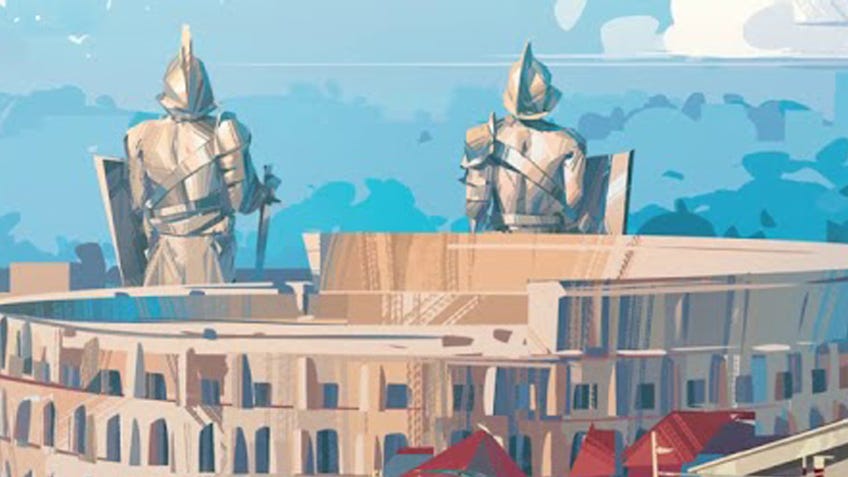 Plan and build an entire ancient city in Foundations of Rome, the next board game from Emersonn Matsuuchi, the creator of Century: Spice Road and Specter Ops.
A city-building game for two to four players, Foundations of Rome has players assuming the roles of architects out to own the most land and create structures impressive enough to turn the head of the emperor.
As players compete to gain glory points they'll be purchasing plots of land across the board, selecting buildings and gradually collecting income with which they can buy and build more.
Each player has access to their own unique pool of buildings - with each building boosting the city's population and bringing more commerce - they'll then be able to place as a miniature once they have purchased the appropriate shape of land. Players will be able to build over existing properties, as long as the new building is larger than the older one.
Once every deed card and property lot has been taken, that round ends and players tally up the glory points from each of their buildings, with civic properties scoring based on whether opponents own certain buildings as well. With scoring complete, players replenish the deed card stack and begin play once again.
After three complete rounds players score one final time, adding any coins or empty lots to their complete total, with the player holding the most glory points being named the ultimate architect.
Designer Emersonn Matsuuchi previously created stealth action board game Specter Ops, cube-trading card game Century: Spice Road - as well as its Century sequels Eastern Wonders and A New World - and family board game Reef.
Publisher Arcane Wonders is responsible for the classic Sheriff of Nottingham, as well as the abstract Onitama.
The company is releasing Foundations of Rome as part of its Dice Tower Essentials line, which is a selection of board games endorsed by reviewer and Dice Tower team member Tom Vasel.
Foundations of Rome is currently up on Kickstarter until February 7th, with a pledge of $99 ( £77) securing a copy of the base game. Backers are expected to receive the game sometime in January 2021.