Classic horror board game Fury of Dracula is getting a digital adaptation
Take a byte.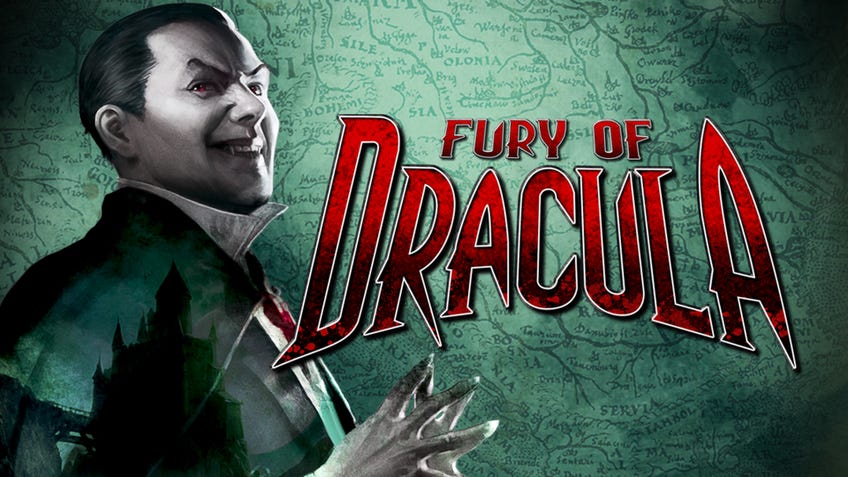 Stop the dreaded Count from raising an army of vampires on your screens with the newly announced digital adaptation of classic horror board game Fury of Dracula.
Originally released in 1987 by Warhammer maker Games Workshop, Fury of Dracula is a hidden movement game wherein one player assumes the role of the infamous vampire, whilst the other players work together to discover the count's whereabouts and end his reign of terror.
As the game progresses Dracula will need to travel across Europe to evade the hunters and hide six vampires in various cities, with the other team only winning the game if they successfully capture him before he does. Despite Dracula having the advantage of stealth the hunters have each others' wits to work with, as well as the speedier option of locomotive travel on their side.
After going in and out of print multiple times over the years the rights for Fury of Dracula were eventually picked up by WizKids, who brought out a fourth edition co-designed by Kevin Wilson - one of the creators behind horror board game Elder Sign - in 2019 which included painted miniatures and larger combat cards.
The digital adaptation for Fury of Dracula will be based on this fourth edition and is being developed by Nomad Games, the company behind the video game versions of other classic board games such as Talisman and gamebook series Fighting Fantasy.
There is currently no set release date for the digital adaptation of Fury of Dracula, but Nomad Games confirmed to Dicebreaker that there would be a platform announcement coming soon.