High-tech game table Infinity includes digital versions of Monopoly, Pandemic, Ticket to Ride and other classics
Indie titles also on the way.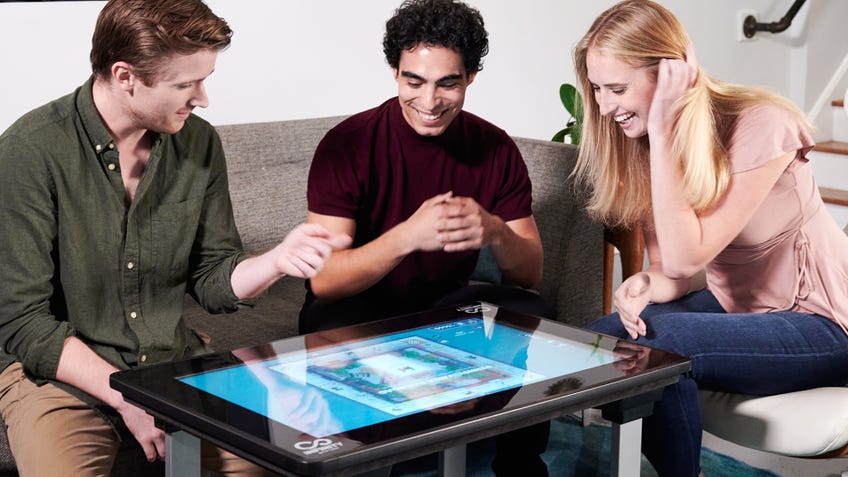 A digital board game table that allows players to enjoy classic board games like Yahtzee, Ticket to Ride, Pandemic and Monopoly has launched on Kickstarter.
Using a 32-inch screen, the Infinity Game Table stands on a set of removable legs and includes a package of several beloved family board games. The game table enables players to select and move various pieces using a touchscreen interface, with a dynamic zoom feature providing each player with their own individual view of their player board. Aside from the 32-inch version, the Infinity also comes in a smaller 24-inch size and portable versions with battery-enabled power units.
Depending on the game, the Infinity table can support up to six players, including any players online as the table can connect other users over Wi-Fi. It is not yet confirmed whether the Infinity Game Table allows for cross-play with other devices that support digital board games.
The Infinity Game Table currently features over 50 downloadable games, puzzles and colouring books. The roster is heavily weighted towards beginner games like Scrabble, Operation and Candy Land. However, Arcade1Up - the creator of the table - intends to roll out further content for the table's library in the future, including games from indie developers hoping to test their titles with players before they officially release
.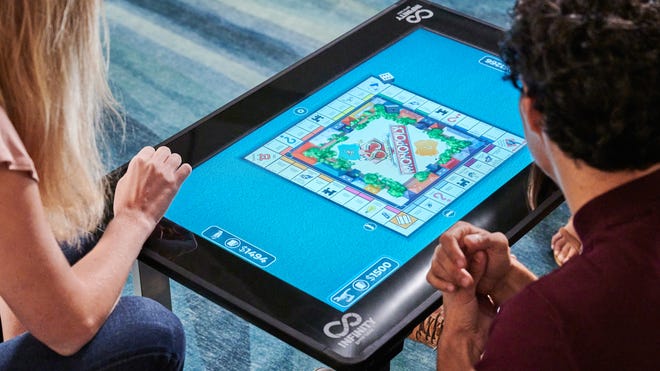 Arcade1Up has partnered with board game giant Hasbro - a company that owns a wide range of publishers, such as Dungeons & Dragons and Magic: The Gathering creator Wizards of the Coast - and Asmodee, owner of studios including Fantasy Flight Games, Catan Studio and more, to supply the Infinity Game Table library. Prior to making the Infinity Game Table, Arcade1Up was known for producing authentic video game arcade machines designed to be used in the home.
The Kickstarter campaign for the Infinity Game Table is live until November 30th, with a pledge of $499 (£387) getting backers the 24-inch version set to be released next March. Alternatively, backers can pledge $699 (£543) to get the larger 32-inch version
.