Oath, the new board game from the creator of Root and Pax Pamir, is live on Kickstarter
How soon is vow?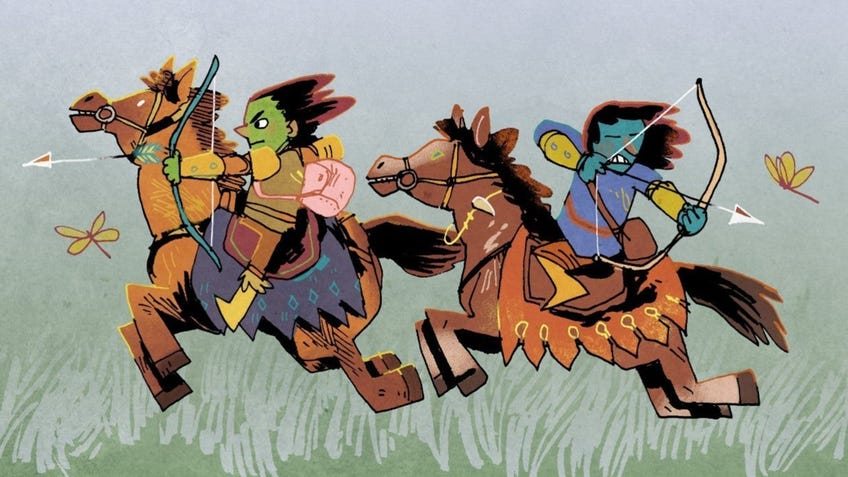 Updated: We've updated this article to include today's Oath Kickstarter launch.
Cole Wehrle, the designer behind popular thematic strategy board games Pax Pamir and Root, has launched a new fantasy campaign game titled Oath: Chronicles of Empire and Exile on Kickstarter.
The campaign is now live on Kickstarter.
In the upcoming title, one to five of you each play exiles vying for power in an ancient land. Depending on who wins and how, the world around you will change - the consequences of one session rippling through into future games, altering the resources, actions and core victory conditions available in forthcoming games.
Unusually, Oath features no predetermined end, pre-written stories or scripted narrative. Instead it creates its stories through theme and the action of the players - whose decisions alter the nature of the game itself.
Unlike legacy board games, Oath's campaign system can reset at any point, no components are destructible and it doesn't require the same group of players each time.
Depending on how the game goes, three things will change: the card draw deck - which features cards representing the denizens of the surrounding land, ideas and enterprises - plus the map and the victory system.
Oath: Chronicles of Empire and Exile publisher Leder Games was behind Wehrle's award-winning board game Root. An asymmetric strategy title, it follows a host of woodland animals rising up against their rulers.
Kyle Ferrin - the illustrator behind Root - will also be providing artwork for Oath. He previously applied his distinctive style to dungeon-crawler Vast and its recent sequel, Vast: The Mysterious Manor.
In Wehrle's Pax Pamir 2E, released last year, you play 19th-century Afghan leaders building a new state following the collapse of an empire. It was Matt's 2019 Game of the Year, and was also dubbed both profound and playable by Dan Thurot. Pax Pamir 2E was released by Wehrlegig Games - the publisher Oath designer Wehrle runs with his brother Drew.