Protect your Stone Age humans from endless terrors in co-op board game Paleo
A mammoth task.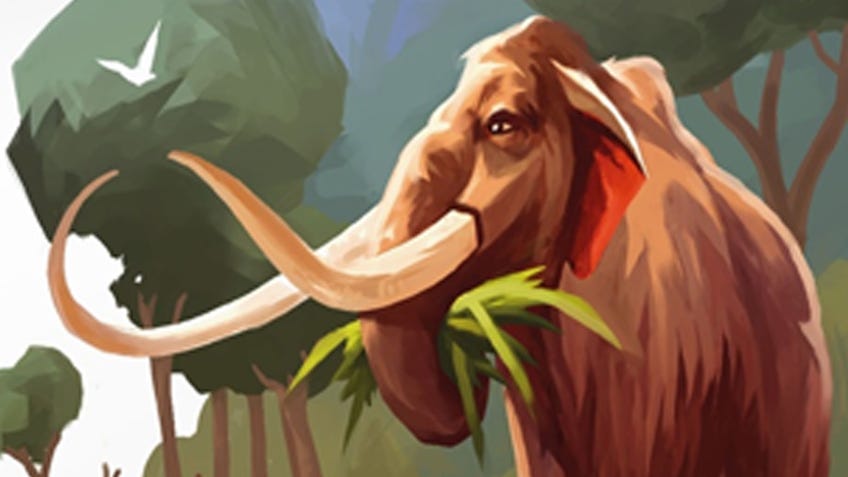 Find resources, avoid neverending death threats and survive the Stone Age long enough to be remembered in upcoming co-op board game Paleo.
An adventure game set in the prehistoric era, Paleo has players doing everything they can to keep their little band of human beings alive - despite the many dangers they'll encounter whilst attempting to complete a variety of missions. These missions could be as simple as hunting animals for fur and meat, or as complicated as working out how to use a tent, but regardless of what needs doing the humans involved are bound to find trouble.
Every player begins their turn with a couple of people under their control - with each one having access to a unique skill and amount of life points - which they will have to direct towards different locations that'll hopefully contain the resources they need to strengthen their tribe.
However, these locations might also contain any number of terrors including venomous snakes and the like, but they're also necessary if players want to keep their humans alive.
If players don't acquire enough resources for their tribe by the end of the day they will have to collect a skull. Should players continue to neglect their humans and collect enough skull tokens, then they will have to concede defeat before they achieve their ultimate goal - to successfully paint a woolly mammoth.
Those players that do enable their humans to live long enough to paint said mammoth are declared the winners and have the honour of having their culture preserved for centuries to come.
Hans im Glück, the company behind Paleo, is known for publishing beginner board games such as Carcassonne and Dominion in Germany, as well as releasing The Voyages of Marco Polo - a board game co-designed by Dennis Lohausen, the creator of Camel Up - which was published by Z-Man Games in the UK and US.
Paleo is set to be released sometime in 2020, with a price to be confirmed.