Hanabi designer teams up with co-founder of 7 Wonders studio to create new publisher
Two board games already on the way.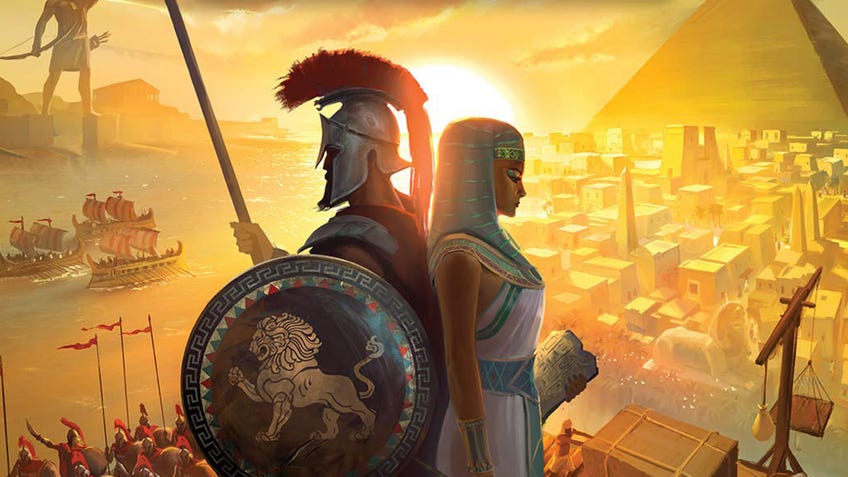 The designer of Hanabi, Antoine Bauza, and Thomas Provoost, the co-founder of 7 Wonders studio Repos Production, have teamed up to form a new publishing company.
Called Playpunk, the new publishing studio was revealed via a tweet from the company's official Twitter account. The studio was co-founded by Bauza and Provoost, who have both previously worked together on the aforementioned 7 Wonders – with Bauza designing and Provoost assisting with publishing – as well as the two-player game 7 Wonders Duel and the spin-off title 7 Wonders: Architects.
Besides the 7 Wonders series, Bauza is also responsible for creating the aforementioned Hanabi – a co-op board game about using clues to play cards in the right order – alongside other titles such as Takenoko and Tokaido.
Also in english ! pic.twitter.com/t4Nu8YUNdE

— PlayPunk (@PlayPunkStudio) June 20, 2023
As co-founder of Repos Production, Provoost has assisted with the publication of titles such as the party board games Just One, which has players trying to devise entirely unique to clues to help their teammate guess a secret word, and Concept.
According to the announcement for Playpunk, the studio will "take time to mature its games and will have a limit catalogue," with the company placing an emphasis on supporting and challenging its authors, as well as polishing its games.
Lolies explains how to play 7 Wonders.
Playpunk has already revealed two upcoming board games coming from the studio. One will be a family board game for two to five players that's co-designed by Paolo Mori – the creator of Libertalia – and Remo Conzadori, a co-designer of Amul, called Captain Flip, which is set to be released in Q1 2024.
The second title coming from Playpunk has yet to receive a name, but is described by the studio as being an "expert game" for two to four players co-designed by Gregory Grard – the creator of word game Cross Clues – and Mathieu Roussel, with the two designers having previously collaborated on In the Footsteps of Darwin. This mystery game will be released at Essen Spiel in 2024, which usually takes place at the beginning of October.